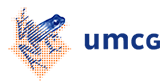 dr. D.O. Warmerdam
Scientist
Background:
Throughout my scientific career I have been fascinated by the question: how do cells deal with damaged DNA? During my PhD I investigated DNA damage-induced checkpoint activation. During my first postdoc at Stanford University, I explored the interplay between DNA damage signaling and RNA processing. During my second postdoctoral experience I setup a screen to identify novel genes involved in checkpoint recovery. Currently, I am setting up a new facility for research on stem cells and continuing my own research line investigating how cells deal with damage in repetitive DNA.
Interest:
Understanding the cellular mechanisms that govern genome stability and thereby develop new and better ways to cure aging-related diseases.
Publications:
Breaks in the 45S rDNA lead to recombination-mediated loss of repeats
Warmerdam DO*, van den Berg J, Medema RH*.
*Corresponding authors
Cell Rep. 2016 March 22; 14, 1–9.
The core spliceosome: a target and effector of non-canonical ATM signaling
Tresini M, Warmerdam DO, Kolovos P, Snijder L, Vrouwe MG, Demmers JAA, van IJcken WFJ, Grosveld FG, Medema RH, Hoeijmakers JHJ, Mullenders LHF, Vermeulen W, Marteijn JA.
Nature. 2015 Jul 2;523(7558):53-8.
REV7 counteracts DNA double-strand break resection and affects PARP inhibition.
Xu G, Chapman JR, Brandsma I, Yuan J, Mistrik M, Bouwman P, Bartkova J, Gogola E, Warmerdam DO, Barazas M, Jaspers JE, Watanabe K, Pieterse M, Kersbergen A, Sol W, Celie PH, Schouten PC, van den Broek B, Salman A, Nieuwland M, de Rink I, de Ronde J, Jalink K, Boulton SJ, Chen J, van Gent DC, Bartek J, Jonkers J, Borst P, Rottenberg S.
Nature. 2015 Mar 23;521(7553):541-4.
UV-induced G2 checkpoint depends on p38 MAPK and minimal activation of ATR-Chk1 pathway.
Warmerdam DO*, Brinkman EK, Marteijn JA, Medema RH, Kanaar R, Smits VA*.
*Corresponding authors
J Cell Sci. 2013 May 1;126(Pt 9):1923-30.
EDDiting p53 levels
Warmerdam DO.
Cell Cycle. 2012 March 1, 11:5, 839-845
Differential Dynamics of ATR-Mediated Checkpoint Regulators
Warmerdam DO, Kanaar R, Smits VA.
J Nucleic Acids. 2010 Aug 17;2010. pii: 319142.
Maintenance of genome stability by ATR-mediated checkpoint signaling
Smits VA, Warmerdam DO, Martin Y, Freire R.
Front Biosci. 2010 Jun 1;15:840-53.
Dealing with DNA damage: relationships between checkpoint and repair pathways
Warmerdam DO, Kanaar R.
Mutat Res. 2010 Apr-Jun;704(1-3):2-11.
Modeling the assembly and function of a chromatin-associated mammalian DNA repair complex in vivo
Luijsterburg MS, von Bornstaedt G, Gourdin AM, Politi AZ, Moné MJ, Warmerdam DO, Goedhart J, Vermeulen W, van Driel R, Höfer T.
J Cell Biol. 2010 May 3;189(3):445-63.
Heterochromatin protein 1 is recruited to various types of DNA damage
Luijsterburg MS, Dinant C, Lans H, Stap J, Wiernasz E, Lagerwerf S, Warmerdam DO, Lindh M, Brink MC, Dobrucki JW, Aten JA, Fousteri MI, Jansen G, Dantuma NP, Vermeulen W, Mullenders LH, Houtsmuller AB, Verschure PJ, van Driel R.
J Cell Biol. 2009, 185(4):577-86.
Cell cycle-dependent processing of DNA lesions controls localization of Rad9 to sites of genotoxic stress
Warmerdam DO, Freire R, Kanaar R, Smits VA.
Cell Cycle. 2009, 8(11):1765-74.
ATR and Rad17 collaborate in modulating Rad9 localisation at sites of DNA damage
Medhurst AL*, Warmerdam DO*, Akerman I, Verwayen EH, Kanaar R, Smits VA, Lakin ND.
* These authors contributed equally to this work.
J Cell Sci. 2008, 121(23):3933-40.
From DNA end chemistry to cell-cycle response: the importance of structure, even when it's broken
Wyman C, Warmerdam DO, Kanaar R.
Mol Cell. 2008, 30(1):5-6.
Recruitment of the nucleotide excision repair endonuclease XPG to sites of UV-induced DNA damage depends on functional TFIIH
Zotter A, Luijsterburg MS, Warmerdam DO, Ibrahim S, Nigg A, van Cappellen WA, Hoeijmakers JH, van Driel R, Vermeulen W, Houtsmuller AB.
Mol Cell Biol. 2006, 26(23):8868-79.
| | |
| --- | --- |
| Laatst gewijzigd: | 12 maart 2016 22:46 |