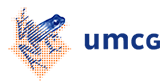 dr. ir. D. Neut
researcher / lecturer
PUBLICATION LIST - international (refereed) journals
1. Kluin OS, Van der Mei HC, Busscher HJ, Neut D. Invited Review: Biodegradable versus non-biodegradable antibiotic delivery devices in the treatment of osteomyelitis. Expert Opin Drug Deliv 2013;10(3):341-51.
2. Deelstra JJ, Neut D, Jutte PC. Case Report: Successful Treatment of Candida Albicans-Infected Total Hip Prosthesis With Staged Procedure Using an Antifungal-Loaded Cement Spacer. J Arthroplasty. 2013;28(2):374.e5-8.
3. Neut D, Dijkstra RJB, Thompson JI, Van der Mei HC, Busscher HJ. A gentamicin-releasing coating for cementless hip prostheses – longitudinal evaluation of efficacy using in vitro bio-optical imaging and its wide-spectrum antibacterial efficacy. J Biomed Mater Res A. 2012 Dec;100(12):3220-6.
4. Hosman AH, Bulstra SK, Sjollema J, Van der Mei HC, Busscher HJ, Neut D. The influence of Co-Cr and UHMWPE particles on infection persistence - an in vivo study in mice. J Orthop Research 2012; 30(3): 341-7
5. Hosman AH, van der Mei HC, Bulstra SK, Kuijer R, Busscher HJ, Neut D. Influence of Co-Cr particles and Co-Cr ions on the growth of staphylococcal biofilms. Int J Artif Organs 2011;34(9):759-65
6. Neut D, Tijdens-Creusen EJA, Bulstra SK, van der Mei HC, Busscher HJ. Biofilms in chronic diabetic foot ulcers – a study of 2 cases. Acta Orthop 2011;82(3):383-5
7. Neut D, Dijkstra RJB, Thompson JI, Van der Mei HC, Busscher HJ. Antibacterial efficacy of a new gentamicin-coating for cementless prostheses compared to gentamicin-loaded bone cement. J Orthop Research 2011;29(11):1654-61
8. Neut D, Kluin OS, Thompson J, Van der Mei HC, Busscher HJ. Gentamicin release from commercially-available gentamicin-loaded PMMA bone cements in a prosthesis-related interfacial gap and their antibacterial efficacy. BMC Musculoskelet Disord 2010;11(1):258
9. Hosman AH, Van der Mei HC, Bulstra SK, Busscher HJ, Neut D. Effects of metal-on-metal wear effects on the host immune system and infection in hip arthroplasty – Review. Acta Orthop, 2010; 81(5): 526-34
10. Rasyid HN, Van der Mei HC, Frijlink HW, Soegijoko S, Van Horn JR, Busscher HJ, Neut D. Concepts for increasing the gentamicin release from handmade bone cement beads. Acta Orthop 2009; 80(5): 508-13
11. Neut D, Kluin OS, Crielaard BJ, Van der Mei HC, Busscher HJ, Grijpma DW. A biodegradable antibiotic delivery system based on poly(trimethylene carbonate) for the treatment of osteomyelitis. Acta Orthop 2009; 80(5): 514-9
12. Kluin OS, Van der Mei HC, Busscher HJ, Neut D. A surface eroding antibiotic delivery system based on poly(trimethylene carbonate). Biomaterials 2009;30(27):4738-42
13. Hosman AH, Van der Mei HC, Bulstra SK, Busscher HJ, Neut D. Metal-on-metal bearings in total hip arthroplasties: influence of cobalt and chromium ions on bacterial growth and biofilm formation. J Biomed Mater Res – Part A 2009;88(3):711-6
14. Ensing GT, Van Horn JR, Van der Mei HC, Busscher HJ, Neut D. Copal bone cement is more effective in preventing biofilm formation than Palacos R-G. Clin Orthop Relat Res 2008; 466(6):1492-8
15. Neut D, Van der Mei HC, Bulstra SK, Busscher HJ. REVIEW: The role of small colony variants in diagnosis and treatment failure of biofilm infections in orthopaedics. Acta Orthop 2007; 78(3): 299-308
16. Ensing GT, Neut D, Van Horn JR, Van der Mei HC, Busscher HJ. The combination of ultrasound with antibiotics released from bone cement decreases the viability of planktonic and biofilm bacteria –an in vitro study with clinical strains-. J Antimicro Chemo 2006; 58: 1287-1290
17. Knobben BAS, Engelsma Y, Neut D, Van der Mei HC, Busscher HJ, Van Horn JR. Intraoperative contamination influences wound discharge and periprosthetic infection. Clin Orthop Relat Res 2006; 452: 236-241
18. Neut D, Hendriks JGE, Van Horn JR, Kowalski RSZ, Van der Mei HC, Busscher HJ. Antimicrobial efficacy of gentamicin-loaded polymethylmethacrylate bone cements with fusidic acid or clindamycin added. J Orthop Research 2006; 24: 291-299
19. Maathuis PGM, Neut D, Busscher HJ, Van der Mei HC, Van Horn JR. Per-operative contamination in primary total hip arthroplasty. Clin Orthop Relat Res 2005; 433: 136-139
20. Neut D, De Groot EP, Kowalski RSZ, Van Horn JR, Van der Mei HC, Busscher HJ. Gentamicin-loaded bone cement with clindamycin or fusidic acid added: Biofilm formation and antibiotic release. J Biomed Mater Res 2005; 73A: 165-170
21. Hendriks JGE, Neut D, Hazenberg JG, Verkerke GJ, Van Horn JR, Van der Mei HC, Busscher HJ. The influence of cyclic loading on gentamicin release from acrylic bone cements. J Biomech 2005; 38: 953-957
22. Neut D, Hendriks JGE, Van Horn JR, Van der Mei HC, Busscher HJ. Pseudomonas aeruginosa biofilm formation and slime excretion on antibiotic-loaded bone cement. Acta Orthop 2005; 76: 109-114
23. Hendriks JGE, Neut D, Van Horn JR, Van der Mei HC, Busscher HJ. Bacterial survival in the interfacial gap in gentamicin-loaded acrylic bone cements. J Bone Joint Surg Br 2005; 87-B: 272-276
24. Neut D, Van de Belt H, Van Horn JR, Van der Mei HC, Busscher HJ. The influence of mixing on gentamicin release from polymethylmethacrylate bone cements. Acta Orthop Scand 2003; 74: 670-676
25. Neut D, Van Horn JR, Van Kooten TG, Van der Mei HC, Busscher HJ. Detection of biomaterial-associated infections in orthopaedic joint implants. Clin Orthop 2003; 413: 261-268
26. Neut D, Van de Belt H, Van Horn JR, Van der Mei HC, Busscher HJ. Technical note: Residual gentamicin-release from antibiotic-loaded polymethylmethacrylate beads after 5 years of implantation. Biomaterials 2003; 24: 1829-1831
27. Hendriks JGE, Neut D, Van Horn JR, Van der Mei HC, Busscher HJ. The release of gentamicin from acrylic bone cements in a simulated prosthesis-related interfacial gap. J Biomed Mater Res - Appl Biomaterials 2003; 64B: 1-5
28. Van de Belt H, Neut D, Van Horn JR, Van der Mei HC, Schenk W, Busscher HJ. REVIEW: Infection of orthopaedic implants and the use of antibiotic-loaded bone cements. Acta Orthop Scand 2001; 72: 557-571

29. Neut D, Van de Belt H, Stokroos I, Van Horn JR, Van der Mei HC, Busscher HJ. Biomaterials-associated infection of gentamicin-loaded PMMA beads in orthopaedic revision surgery. J Antimicro Chemo 2001; 47: 885-891
30. Van de Belt H, Neut D, Van Horn JR, Van der Mei HC, Schenk W, Busscher HJ. Staphylococcus aureus biofilm formation on different gentamicin-loaded polymethylmethacrylate bone cements. Biomaterials 2001; 22: 1607-1611
31. Van de Belt H, Neut D, Van Horn JR, Van der Mei HC, Schenk W, Busscher HJ. Gentamicin release from polymethylmethacrylate bone cements and Staphylococcus aureus biofilm formation. Acta Orthop Scand 2000; 71: 625-629
32. Van de Belt H, Neut D, Van Horn JR, Van der Mei HC, Uges DRA, Schenk W, Busscher HJ. Surface roughness, porosity and wettability of gentamicin-loaded bone cements and their antibiotic release. Biomaterials 2000; 19: 1981–1987
33. Van de Belt H, Neut D, Van Horn JR, Van der Mei HC, Schenk W, Busscher HJ. Antibiotic resistance - to treat or not to treat? Nature Medicine 1999; 5: 358-359
| | |
| --- | --- |
| Last modified: | 05 January 2016 07.40 a.m. |