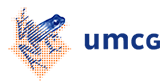 A. Hernandez Segura
PhD candidate
Medical and Pharmaceutical Drug Innovation. Top Master's degree. University of Groningen.
Groningen, The Netherlands (2012-2014)
Cum laude
Research projects:
European Research Institute for the Biology of Aging (ERIBA)

I created a protocol to isolate cells from adults of C. elegans, which had never been performed before. We also performed single-cell sequencing on them for the first time.

Department of Human Genetics.

I designed a pipeline for the analysis of RNA-seq in gluten-specific MHC-restricted T cell clones from celiac disease patients (basic bioinformatics). I also optimized ChIP-seq for different chromatin markers in Jurkat cells (wet-lab).
Clinical Biochemistry. Undergraduate. Universidad de las Américas Puebla (UDLAP).
Puebla, México (2006-2011).
Magna cum laude
Research Projects:
Department of Biotechnology

I modified and standardized a protocol for DNA-isolation from bacteria with high-lipopolysaccharide content. I also cloned and performed in silico analysis of two cellulases with potential to generate bioethanol.

Cardiovascular Physiology (external internship)

I measured the electrophysiological changes of the papillary muscle of the heart of a rat model of diabetes mellitus type II. I also isolated cardiomyocytes from the sinauricular node to perform calcium imaging.
Working Experience:
Health Sciences Part-time Professor
Universidad de Las Américas Puebla
August 2014-January 2015
Biological Sciences Teacher
Liceo Británico de México (High School) and Colegio Woodcock (High School)
2010-2012, Mexico.
Math and Chemistry tutor
Asignus. Tutores a domicilio.
January 2012-July 2012, Mexico
Anatomy and Physiology Teacher's Assistant for Talented Students
Center for Talented Youth, Johns Hopkins University (campus Moravian College).
Summer 2011, United States.
Assistant in Clinical Laboratories
Laboratorios Unilab and Clinic for Obesity and Diabetes (Security and Social Service Institute for Workers to the Service of the State of Puebla, ISSSTEP)
2008-2009, Mexico.
| | |
| --- | --- |
| Last modified: | 25 March 2019 07.39 a.m. |