prof. dr. A.E.M.G. (Alexander) Minnaert
Professor Special Needs Education, Youth Care and Clinical Educational Sciences / Research project leader Learning and educational problems / Ad interim head of the clinical Post Master program Special Needs Education and Youth Care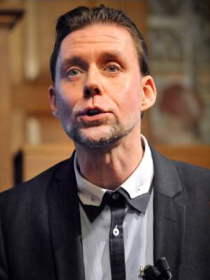 ---
Research
Postal address:
United Kingdom
2020

2019

vanAlphen, H., Waninge, A.

, Minnaert, A.

, & Putten, van der, A.

(2019).

THE USE OF THE ACTIWATCH TO OBJECTIVELY ASSESS PHYSICAL ACTIVITY IN PEOPLE WITH PROFOUND INTELLECTUAL AND MULTIPLE DISABILITIES

.

Journal of Intellectual Disability Research

,

63

(7), 823-823.

de Leeuw, R.

, de Boer, A.

, Beckmann, E., van Exel, J.

, & Minnaert, A.

(2019).

Young children's perspectives on resolving social exclusion within inclusive classrooms

.

International Journal of Educational Research

,

98

, 324-335.

https://doi.org/10.1016/j.ijer.2019.09.009

2018

Minnaert, A.

, de Boer, G., & Odenthal, L. (2018).

Inleiding

. In A. Minnaert, & L. Odenthal (Eds.),

Motivatie is een werkwoord

(pp. 3-7). Amersfoort: CPS.

Minnaert, A.

(2018).

Woord vooraf Stapsgewijs onderwijs

. In I. Oenema-Mostert, H. Janssens, G. Woltjer, & P. van de Kraats-Hop (Eds.),

Stapsgewijs onderwijs: het kind centraal!: Visie op onderwijs aan 3-7 jarigen

(pp. 4-4). Groningen/Utrecht: Noordhoff Uitgevers.

Rogge, J., Speck, K., Holling, H.

, Minnaert, A.

, Koglin, U., & Schlack, R. (2018).

Messinvarianz zwischen Eltern- und Jugendversion des Strengths and Difficulties Questionnaire (SDQ)?

Diagnostica. Zeitschrift für Psychologische Diagnostik und Differentielle Psychologie.

,

64

(3), 121-132.

https://doi.org/10.1026/0012-1924/a000200

van der Worp-van der Kamp, L., Bijstra, J. O.

, Pijl, S. J.

, Post, W. J.

, & Minnaert, A. E. M. G.

(2018).

The amount of instruction provided by teachers versus the amount of instruction actually received by their students in special education

.

European Journal of Special Needs Education

,

33

(4), 541-554.

https://doi.org/10.1080/08856257.2017.1373495

2017

van der Veer, G.

, Cantell, M. H.

, Minnaert, A.

, & Houwen, S.

(2017).

Motor skills and executive functioning in preschoolers with and without risk for motor coordination problems

. Poster session presented at The European Academy of Childhood Disability (EACD) conference, Amsterdam, The Netherlands, Amsterdam, Netherlands.
ID: 241775