News and events
Matching Data Science Projects 2017 by Centre for Digital Humanities
The Research and Innovation Support (RIS) department of the CIT invites researchers to submit proposals for innovative and cutting edge data science projects. Researchers can apply for the support from one or more data scientists (from inside and outside the university) appointed by RIS for a maximum of 450 hours. While being employed by the CIT, the data scientist(s) may work at the researcher's location in order to facilitate collaboration. The duration of a project is max. 2 years. A small bench fee (max €3000) is available for items like databases, licenses, hardware.
Proposals that can bring in matching in cash have an advantage. This is why the Centre for Digital Humanities likes to offer matching up until a maximum of 10.000 euros per project (with a maximum of 50.000 euro in total; in case more than five DH projects would be granted the matching will thus decrease proportionally).
For more info contact the Centre for Digital Humanities: cdh rug.nl.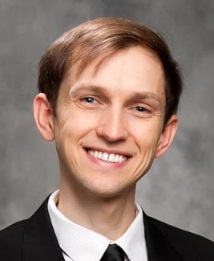 Guest Lecture Anatoliy Gruzd – "
Research with Social Media Data - Data Stewardship & Ethical Considerations"
Date/ Time: Monday, Oct. 24, 14.00-15.30h
Location: 1312.0013
Dr. Anatoliy Gruzd
Ryerson University, Canada
Social media data is a rich source of behavioural data that can reveal how we connect and interact with each other online in real time and over time, and what that might mean for our society as we continue to speed towards an increasingly computer-mediated future. At the same time, as more and more Canadians are joining and contributing to various social media websites, their automatically recorded data are rapidly becoming available to third parties to mine for both commercial and academic purposes. As a result, questions around why and how data consumers' use social media data are becoming pertinent. This talk will review different approaches to Social Media Data Stewardship (the collection, storage, use, reuse, analysis, and preservation of social media data) and discuss some ethical implications of working with such data.
Bio: Dr. Anatoliy Gruzd is a Canada Research Chair in Social Media Data Stewardship, Associate Professor in the Ted Rogers School of Management at Ryerson University. He is also the Director of the Social Media Lab and a co-editor of a multidisciplinary journal on Big Data and Society published by Sage. Dr. Gruzd's research initiatives explore how the advent of social media and the growing availability of social big data are changing the ways in which people communicate, collaborate and disseminate information and how these changes impact the social, economic and political norms and structures of modern society. Dr. Gruzd and his lab are also actively developing and evaluating new approaches and tools to support social media data analytics and stewardship. His research and commentaries have been reported across Canada and internationally in various mass media outlets such as Foreign Affairs, Los Angeles Times, Nature.com, The Atlantic, The Globe and Mail, The National Post, The Canadian Press, CBC TV, CBC Radio, CTV and Global TV.
Digital Humanities Day
We will have a new "Digital Humanities Day" on 28 October 2016.
Digital Humanities Training and Education
The rise of digital culture is quickly changing research in the humanities. The increasing availability and accessibility of (big) data, whether digitized material or digitally-born data, challenges scholars in various disciplines to develop and test new theories and models, explore new venues for research, and implement new technological tools to study data sets and to present the results to the academic community and to society. The Centre for Digital Humanities strives to be the platform where scholars from all disciplines in the humanities come together to make this happen.
To foster cutting-edge research, and facilitate training and education in digital humanities and e-research we need an infrastructure at the RUG. This includes investments in technology (hard- and software), people (e-science engineers and researchers) but also in training and education of our researchers. Right now, the Centre would like to start organizing hands-on workshops for staff, ranging from PhDs to senior researchers.
In order to find out what your needs are in the area of Digital Humanities, we like to hear what specific skills, methods or tools you would like to learn about. The Centre could, for instance, organize workshops about: data-harvesting, data-analysis, text-mining, search strategies, programming for humanities, geographical mapping (gis), topic modelling, visualizations or network analysis. Depending on the outcome of this inventory the Centre will develop an agenda for offering courses this spring and in the following years.
| | |
| --- | --- |
| Last modified: | 26 February 2019 07.00 a.m. |