Visiting scholars
Dr. Rahel Kunz, University of Lausanne between 19-26 November 2017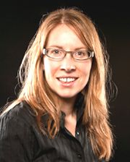 Dr. Kunz is a senior lecturer at the Institute of Political, Historical and International Studies of the University of Lausanne, Switzerland. Her main research interests are the governance of international migration, gender issues in migration and development, gender and security sector reform, and feminist, poststructuralist and postcolonial theories.
She is currently working on a collaborative research project on gender experts and gender expertise, focusing on the context of Nepal and Liberia. She is the author of The Political Economy of Global Remittances: Gender, Governmentality and Neoliberalism (Routledge 2011) and has co-edited Multilayered Migration Governance: The Promise of Partnership (Routledge, 2011) with S. Lavenex and M. Panizzon.
More information on her work can be found at:
https://applicationspub.unil.ch/interpub/noauth/php/Un/UnPers.php?PerNum=1113027&LanCode=8&menu=coord
Dr. Ignacio Mendiola Gonzalo, Univ. Pais Vasco between 15 - 27 October 2017

Doctor in Sociology and professor in the Department of Sociology 2 in the University of the Basque Country since 1999. His main research interests revolve around how power relations affect the production of subjects and spaces, giving special importance to this reflection on biopolitics. Has worked extensively in the areas of biopolitics and security, torture, and the sociology of lies and lying. During his visit, Dr. Mendiola presented a paper entitled 'The Moving Line of Cynegetic Power: the Borderscape of Necropolitics'.
More information on his work can be found at:
https://www.ehu.eus/en/web/sociologia2/mendiola-gonzalo-ignacio
Prof. Paolo Palladino joins HTIR as Marie Sklodovska Curie Fellow between January 2016 and December 2017
Paolo Palladino is Professor of History and Theory at Lancaster University. Over the past fifteen years his research has focused on the notion that contemporary developments in the biomedical sciences signal a rupture in the history of modern governmental formations. He is now turning the insights thus gained into the relationship between contemporary historical, philosophical and sociological understanding of the relationship between knowledge and power into resources for the development of a more critical understanding of bio-economic structures and the diverse processes involved in their construction. The investigation which he will be undertaking while at the University of Groningen will seek to advance understanding of such structures by examining the historical processes involved in the evolution of three regional economies and the commodification of their agro-biological heritage, specifically as it relates to sheep and the production of woollen textiles. The comparative and trans-national focus will allow examination of the diversity of local responses to the challenges involved in the transformation of agro-biological products into commodities traded and consumed across the globe. In addition, the extended chronological perspective will allow the investigation of the relationship between the passage of time, memory and the creation of bio-economic value. The results of these investigations will serve as the basis for critical reflection not just on the construction of bio-economic structures, but also on the more general embedding of bio-political governance.
For further details, see Sheep, wool, landscape and connectivity
Prof. Mark Duffield, Emeritus, University of Bristol will be HTIR-GSG Visiting Scholar between 24 November and 5 December 2014

Mark Duffield is Professor Emeritus and former Director of the Global Insecurities Centre . He has taught at the Universities of Khartoum, Aston and Birmingham and held Fellowships and Chairs at Sussex, Leeds and Lancaster. Duffield is currently a member of the Scientific Board of the Flemish Peace Institute, Brussels and a Fellow of the Rift Valley Institute, London and Nairobi. Outside of academia, during the 1980s, he was Oxfam's Country Representative in Sudan. Duffield has advised government departments including DFID, EU (ECHO), the Swedish Ministry of Foreign Affairs, and the Swedish International Development Cooperation Agency (SIDA); also NGOs such as CAFOD, International Alert, Comic Relief and Oxfam; and UNICEF, UNOCHA, UNDP and UNHCR. His books include Global Governance and the New Wars: The Merging of Development and Security (2001) and Development, Security and Unending War: Governing the World of People (2007).
More information on his work can be found at: http://dbms.ilrt.bris.ac.uk/spais/people/person/mark-r-duffield/
Dr. Martin Coward, University of Newcastle, will be HTIR Guest Scholar between 11-22 May 2015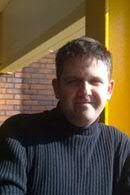 Dr Martin Coward is a Senior Lecturer in International Politics at Newcastle University, UK. He works at the intersection of International Political Theory and Security Studies and is particularly concerned with questions of war, violence, (in)security, identity, and community . To date his research has focused on the conceptual understanding of (in)security and organised violence in an urban context, particularly the 'urbanisation of security', attacks on critical infrastructure and urbicide. His current research addresses the political and ethical entailments of the trope of the network, particularly insofar as it legitimates various forms of violence. His work is informed by post-structuralist international theory and continental philosophy (especially the work of Martin Heidegger, Jean-Luc Nancy, Michel Foucault and Jacques Derrida).
More information on his work can be found at: http://www.martincoward.net/about/
Dr. Jemima Repo, University of Helsinki, will be our HTIR Visiting Postdoctoral Research Fellow between 18-22 May 2015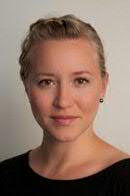 Dr. Repo is Postdoctoral Research Fellow in Politics at the University of Helsinki, where she received her doctorate in 2012. She currently works at the Department of Politics at Birkbeck, University of London as an Associate Research Fellow.
Her current research is conducted as a part of the Academy of Finland research project Politics and Numbers: Global Governance and Policy Instruments led by Professor Tero Erkkilä. The project aims to critically study numerical objectification and its political implications in global governance. Her sub-project, titled Gender, Science and Demographic Governance, examines the entanglements of equality politics and population control, specifically how difference is perceived, categorised, quantified, and governed in the context of liberal and neoliberal governmentality.
Concurrently, she is working on a book project building on her doctoral dissertation The Biopolitics of Gender that conducts a biopolitical genealogy of gender, examining it as a technology of biopower specific to the latter half of the twentieth century, and analysing its implications for feminist theory and politics.
Her research interests include: Biopolitics, Feminist & gender theory, Continental political philosophy, Critical theories of race and class, Science studies, European public policy, Population governance, Violence, and Celebrity politics & popular culture.
See the archives for previous visiting scholars
| | |
| --- | --- |
| Last modified: | 27 March 2018 10.26 a.m. |