8th International Conference AHBx 2018: The Humanities in the age of the Digimodern User
| | |
| --- | --- |
| From: | Th 01-11-2018 |
| Until: | Fr 02-11-2018 |
| Where: | Groningen |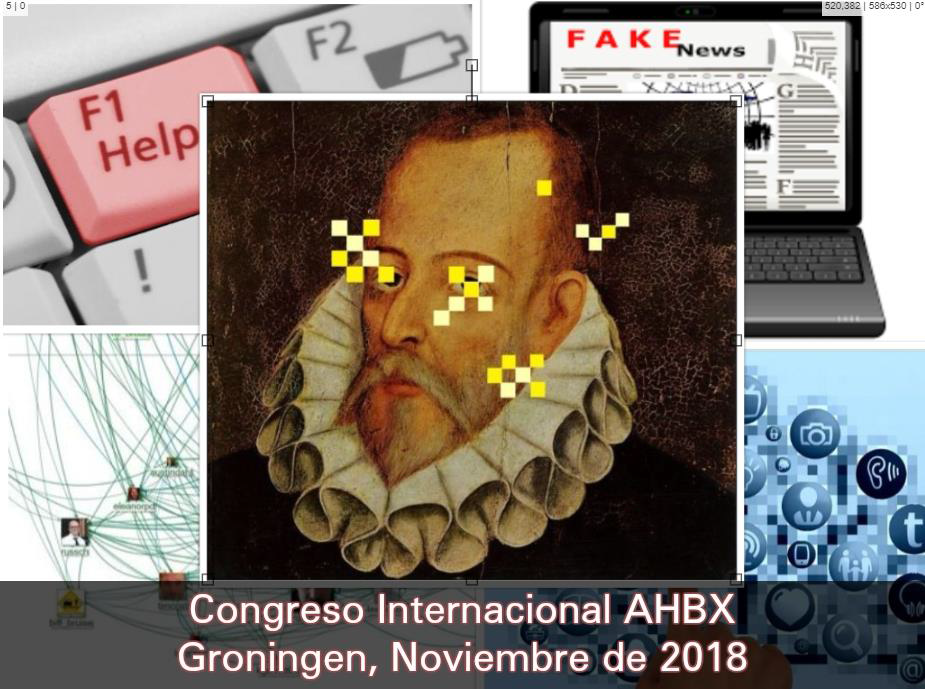 Click the Dutch flag (top right) for Spanish.
Haga clic en la bandera holandesa (arriba a la derecha) para español.
The 21st century society is characterised by what Alan Kirby terms "digimodernism", in which ephemeral mediatisation, new information technologies, and the destabilisation of the traditional text play a central role. With the destabilisation of the traditional text, the role of the academic as mediator is decentred: when a large part of the population has permanent access to a wide range of knowledge on the internet, a popular perception emerges that experts and authorities are now redundant - a notion that, as Tom Nichols affirms in the The Death of Expertise (2017), is skilfully utilised within populist rhetoric. During the period in which we most need specialist skills in critical media consumption, there has been a rapid and problematic disassociation between the 'digimodern user' and the academic world, which necessitates an accompanying readjustment of research and teaching practices in the field of the humanities.
This conference addresses the impact of digimodernism in the Humanities research and education. It will take place on the 1st and 2nd November, 2018 and brings together international Hispanists to contemplate, in a multidisciplinary field, methodological innovations focused on the user's perspective. It is aimed at researchers from the fields of cultural studies, linguistics, and the teaching of Spanish as a foreign language.
Keynotes
We are happy to announce that there will be three Keynotes who will address the main topic of the conference within the fields of cultural/literature studies (Keynote I), the teaching of Spanish as a foreign language (Keynote II) and linguistics/translation (Keynote III) .
Please note that all Keynote presentations will be conducted in Spanish.
Keynote address I: New Literary studies and Digimodernity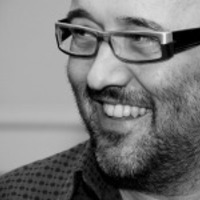 Biography
Dr Daniel Cassany (Universitat Pompeu Fabra, Barcelona) has been a full tenured lecturer in Discourse Analysis for Catalan at Pompeu Fabra University since 1993. He is a member of the Department of Translation and Language Sciences, and he teaches at the Faculty of Translation and Interpreting, lecturing in discourse analysis, composition, language sciences and specialized discourse. His field of research is written communication, with several outlooks (theoretical grounding, didactic applications), approaches (first or foreign languages, children or adults), and genres (academic discourse, business writing, popular science). He has published several books on these matters and he has also published a large number of research papers and popular articles as well as book chapters.
Abstract
"Against the false: educating on online criticality"
The dissemination of the Internet and the multiplication, decontextualization and reformulation (standardization, hybridization) of digital content has caused significant changes in the ways we read, write and consume information. We have gone from resource poverty (availability of a few books) to overabundance and infoxication. We easily access many contents, but it is much more complex to make sense of them. The written world has been loaded with garbage (post-truths, fakes, hoaxes, indirect publicity, lies, etc.) and understanding critically becomes an arduous and necessary task. After reviewing the notion of critical reading we will present several examples of misleading reading contexts, as well as the most suitable strategies to solve them, some interesting resources and various recommendations and proposals to integrate critical reading into language education.
Keynote address II: New media and the international classroom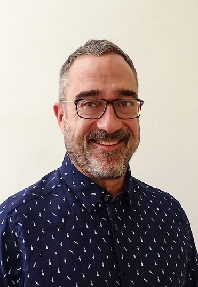 Biography
Dr Joan-Tomàs Pujolà, Universitat de Barcelona is a tenured professor at the Department of Linguistic and Literary Education, Faculty of Education, University of Barcelona. He is coordinator of the Doctorate Program in Language and Literature Didactics and director of the Interuniversity Master's Degree in Teacher Training of Spanish as a Foreign Language (University of Barcelona and Pompeu Fabra University). He also coordinates the teaching innovation group DIDAL of the University of Barcelona. He holds a PhD in Applied Linguistics from the University of Edinburgh. His research interests are focused on computer-assisted language learning, autonomy in language learning and language teacher training.
Abstract
"Reconfiguring language teaching and learning processes in digimodernism"
We are witnessing an evolution in the methodology of teaching foreign languages ​​in which we are reconfiguring the teaching-learning processes. The integration of ICT is key in this new configuration that transforms the roles of the agents involved. The ease of access to information and sources of content, and access to multiple channels of communication in the digital world allows students to be active participants in the teaching process that had always been reserved for teachers. This qualitative change in teaching leads to qualitative changes in the learning processes of our students, not only for the fact of working with digital texts but also for the flexibility that ICTs provide when working in and outside the language classroom. In this conference keynote we will explore differenteducational strategies related to ICT that increase our students' involvement in the teaching processes and empower them as language learners.
Keynote address III: Digital texts and language change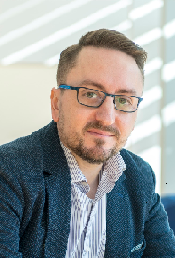 Biography
Dr Javier Muñoz-Basols (University of Oxford) is a tenured lecturer and coordinator of Spanish at the Faculty of Medieval and Modern Languages ​​of the University of Oxford. He has worked as a lecturer at universities in the United States, France and the United Kingdom. He has been a Spanish examiner for the British Ministry of Defense and has worked as a teacher trainer in the teaching programs of the Instituto Cervantes in New York and the Ministry of Education of the Embassy of Spain in the United States, Bulgaria, Japan and United Kingdom. His areas of specialization include teaching Spanish, Hispanic linguistics, translation and cultural studies. He has published research articles, book chapters and didactic materials on these topics.
Abstract
"Going beyond the comfort zone: towards a multilingual approach in the teaching of translation"
Phenomena such as globalization, migratory movements, or international distribution of graphics, digital and audiovisual products have made the multilingual context in which we live in the XXI century. However, from the point of view of teaching second languages, one might ask: what are we doing to benefit from the multilingualism that surrounds us; how can we contemplate this fact as an opportunity for learning; and why should we integrate a multilingual approach into our teaching practices? Taking as a starting point the notion of the "multilingual subject" (Kramsch 2006), in this presentation we will learn to go beyond the teacher's and students' of second languages "comfort zone". Therefore we will explore, from a practical and multimodal point of view, how the translation - the so-called "fifth skill" - presents itself in the digital age as an ideal tool to develop a multilingual approach and awake creativity in the target language.
Registration
For registration please use this Google form. There is no conference fee.
The full conference programme will be available soon.
Organisation and sponsors


This project has received funding from the European Union's Horizon 2020 research and innovation programme under the Marie Skłodowska-Curie grant agreement No 645666.