Treasures from Special Collections - David Veltman: "Mag ik u eens verwachten?" ('May I expect you sometime?')
| | |
| --- | --- |
| When: | Th 29-11-2018 16:00 - 17:00 |
| Where: | Jantina Tammeszaal, University Library |
This lecture will be Dutch spoken. See below for English abstract.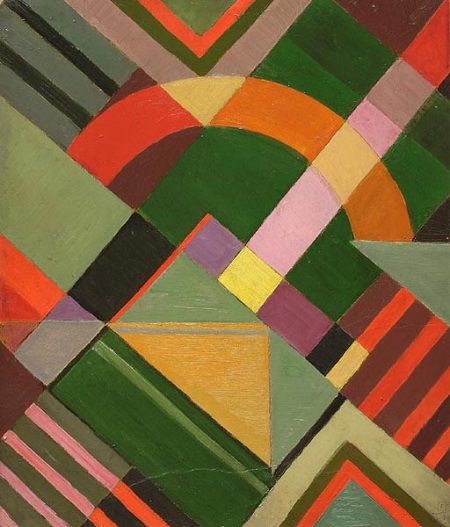 De Groninger Ploegkunstenaar Wobbe Alkema maakte in de zomer van 1924 per fiets een rit naar Vlaanderen. Hij bracht onder andere een bezoek aan het atelier van de beeldend kunstenaar Felix de Boeck in Drogenbos, nabij Brussel. Zij bleven de rest van hun leven bevriend.
In 1964 maakte ook de dichter Driek van Wissen een autorit door Vlaanderen met twee vrienden van studentenvereniging Albertus Magnus. Van Wissen kwam tijdens die rit toevallig bij De Boeck aan, en werd met open armen ontvangen.
De herinneringen die Alkema en Van Wissen in hun brieven aan De Boeck ophalen aan hun bezoek, zijn opvallend overeenkomstig. Groningen en Drogenbos bevonden zich op een afstand van de belangrijke kunstcentra van hun tijd, waardoor ze zekere een aantrekkingskracht op elkaar uitoefenden. Wat er zo aantrekkelijk was aan het atelier van De Boeck voor de Groningers, zal het onderwerp van deze lezing zijn.
David Veltman (Groningen, 1982) werkt als PhD-student onder auspiciën van het Biografie Instituut aan een biografie van Felix de Boeck.
---
The Groninger Ploeg artist Wobbe Alkema made a trip to Flanders by bicycle in the summer of 1924. Among other things, he visited the studio of the visual artist Felix de Boeck in Drogenbos, near Brussels. They continued to be friends for the rest of their lives.
In 1964 the poet Driek van Wissen also made a trip through Flanders with two friends from student association Albertus Magnus. Van Wissen accidentally arrived at De Boeck during that trip, and was welcomed with open arms.
The memories of their respective visits that Alkema and Van Wissen pick up in their letters to De Boeck are strikingly similar. Groningen and Drogenbos were at a distance to the important art centers of their time, which made them exert a certain attraction. What was so attractive about De Boeck's studio for the Groningers, will be the subject of this lecture.