Techniques and Society: the Middle Bronze Age weapons of Northwest Europe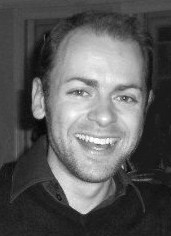 S.G. (Steven) Matthews M.A.
E-mail: stevematthews99 gmail.com
Supervisors: Prof. Dr. D.C.M. Raemaekers (Groningen Institute of Archaeology, RUG) and Dr. S. Hamilton (Institute of Archaeology, UCL)
Period of employment: 1 September 2007 – 31 August 2011
Financed by: Ubbo Emmius PhD programme
PhD research:
This research is concerned with the Middle Bronze Age weapons of northwest Europe. Encompassing Britain, Ireland, northern France, Belgium and the Netherlands, the communities of this region have long been recognised to be part of the same interrelated cultural complex, emerging from the small-scale regional relations of the Early Bronze Age and laying the foundations for the larger complex of the later Atlantic Bronze Age. Beginning with the Tréboul-Saint-Brandan rapiers and coming to a close with the Wilburton/Saint-Brieuc-des-Iffs swords, this research will present a use wear analysis of the different bladed weapons of the Middle Bronze Age, with particular reference to the use and specific technical gestures of each type.
In order to conduct this analysis, it is necessary to revisit these artefacts in museums across Europe. This fieldwork will allow the current catalogue of dirks and rapiers of the British Isles to be updated with new finds, and a complete catalogue of French and other Continental dirks and rapiers to be established. It is the intention of this research to integrate this Continental catalogue of northwest European weapons with the better studied series of the British Isles to establish a complete corpus of Atlantic Rapiers.
This study is intended to further understandings of the complex typological relations between the different weapon types of northwest and Central Europe from the end of the Early Bronze Age to the beginning of the Late Bronze Age, and extend interpretations of the social relations between the north Atlantic and the North-Alpine culture of Central Europe.
Academic history:
I completed my undergraduate degree in Archaeology at the University of Southampton, with a dissertation on the role of human remains, bodily practice and burial rites in Late Neolithic and Early Bronze Age Britain. A Masters degree was undertaken at the University of Manchester, with a thesis exploring the bodily gestures, technical practices, and material culture of late Mesolithic societies in southern Scandinavia. I joined the Groningen Institute of Archaeology as a doctoral researcher in 2007, and am a research affiliate at the Institute of Archaeology, University College London.
Research interests:
- Northwest and Central Europe during the Bronze Age
- Bronze Age metalwork typology and chronology
- Material Culture studies
- The social history and theory of Culture History in archaeology
- Use-wear analysis and prehistoric technical practices
- The theories and methods of an Archaeology of Gesture
| | |
| --- | --- |
| Last modified: | 23 July 2018 1.29 p.m. |