Special activity sites along the Etruscan coast between the Late Bronze and Early Iron Age and the emergence of central Italian urbanization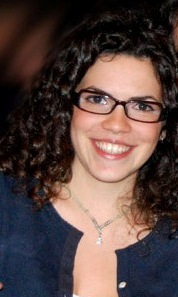 Maria Rosaria Cinquegrana, M.A.
E-mail: m.r.cinquegrana@rug.nl
Supervisors: Prof. dr. Peter Attema and Prof. dr. Marco Pacciarelli
Period of employment: 1 February 2015 – 1 August 2016
Financed by: University of Groningen
Project Description:
This research project focuses on a key context for our understanding of the phenomenon of special activity coastal sites on the Tyrrhenian coast between the 10th and the 9th century BC.
Recently, thanks to the implementation by the Soprintendenza per i Beni Archeologici della Toscana of a program of preventive archaeology in the area between the town of Scarlino and the Gulf of Follonica (Tuscany), a dense network of special activity sites has come to light that is related to the exploitation of natural resources. Between the promontory of Portiglioni and the Old Lake of Scarlino specialized sites were found that are characterized by firing structures, basins for see water evaporation and great quantities of red-orange colored fragments of jars. Their similarity with many aspects of the ateliers de briquetage makes their interpretation as sites dedicated to salt production highly feasible.
By means of an interdisciplinary research programme fundamental data about the socio-economic organization of these salt production sites will be obtained. The main goal of the research project is the reconstruction of the landscape in which production activities took place, the dynamics of exploitation of natural resources and the analysis of the relationship between specialized activity sites and the development of proto-urban centers in the formative stages of Etruscan civilization.
| | |
| --- | --- |
| Last modified: | 23 July 2018 1.29 p.m. |