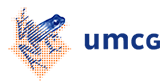 Transplantation Medicine 10-13 June 2018
This summer school has a focus on clinical-scientific research, aiming at the improvement of patient care. The main goal of a Medical Sciences School is recruiting young potentials, i.e. enthusiastic and talented students who are attracted by combining patient care with doing scientific research. So a Medical Sciences School is targeting clinical-scientific research and strives for scientific co-operation and pre- and post-graduate education at an international level, trying to attract students already interested in research, e.g. students involved in the Junior Scienitific Masterclass. The intentions are to stimulate students' interest in research from an early stage on, to allow PhD students the opportunity to report on their research subjects and to encourage contact between research project leaders.
Goals of the Medical Sciences Summer School Transplantation Medicine
To introduce (bio)medical students into the various aspects of solid organ transplantation with focus on the limitations/complications we are facing today.
How to understand/tackle these problems by performing scientific research.
Teaching Methods
The format of a Medical Sciences School is based on the intense interaction between students and masters.
A variety of lectures will be given by experts in the field. Furthermore, transplant recipients will contribute by lectures or interviews to illustrate the view of the patient and will give examples of the down side of organ transplantation, hence stressing the need for improvement of patient care. The participant will actively discuss and present scientific articles in small groups.
Who can participate?
• The Summer School is open to advanced undergraduate students and master students in Medicine or Biomedical Sciences.

• Also starting PhD students in a transplantation related project are encouraged to participate

• Selected medical students interested in transplantation medicine/transplantation research from preferred partners of the Graduate School of Medical Sciences of the University of Groningen.

• Also students whose abstract on transplantation medicine has been selected for a presentation at the ISCOMS (International Student Congress of Medical Sciences) are cordially invited to participate.

| Information | |
| --- | --- |
| Period | 10-13 June 2018 |
| Location | tba |
| tba | tba |
| Course language | English |
| Number of participants | 20 |
| Certificate | Certificate of Attendance |
| Deadline for application | 1 April 2018 |
Information and Registration: summerschooltransplantation@rug.nl
Scientific partners
| | |
| --- | --- |
| Laatst gewijzigd: | 13 november 2017 14:28 |