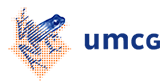 Transplantation Medicine
The 2018 Transplantation Medicine Summer School focuses on clinical and scientific research, with the aim of improving patient care. The main goal of this summer school is to recruit young, enthusiastic and talented students who are interested in combining patient care with scientific research. By examining clinical as well as scientific research, we strive for scientific co-operation between pre- and post-graduate education on an international level, by attracting students who have a passion for research as a whole. Our summer school functions to stimulate students' interest in research from an early stage on, to allow students the opportunity to discuss their research findings and also encourage contact between themselves and transplantation medicine specialists at our summer school.
Goals of the Medical Sciences Summer School Transplantation Medicine
To introduce medically educated students to the various aspects of solid organ transplantation with focus on the limitations/complications we are facing today.

Collaboratively find ways to understand/tackle these problems through clinical and scientific research.
Teaching Methods
The format of a Medical Sciences School is based on the intense interaction between students and the speakers.
A variety of lectures will be given by experts in the field of transplantation medicine. Furthermore, transplant recipients will contribute by giving lectures or interviews to illustrate the view of the patient. Also, examples of the challenges of organ transplantation will be collectively discussed, hence stressing the need for improvement of patient care as a whole. Additionally, participants will actively discuss and present scientific articles amongst each other in groups.
Who can participate?
The Summer School is open to advanced undergraduate students and master students in any medical field of study including Medicine, Pharmacy and Biomedical Sciences.

PhD students with transplant medicine-related work are also encouraged to participate

Selected medical students interested in transplantation medicine/transplantation research from preferred partners of the Graduate School of Medical Sciences of the University of Groningen.

Also students whose abstract on transplantation medicine has been selected for a presentation at the ISCOMS (International Student Congress of Medical Sciences) are cordially invited to participate.




| Information | |
| --- | --- |
| Period | 10-13 June 2018 |
| Location | 'Zuidkaap', Midlaren, Groningen. |
| Course language | English |
| Number of participants | 25 - 30 |
| Fee | €300 (inludes: accommodation, meals, educational and leisure activities, transport between Groningen and Zuidkaap) |
| Certificate | Certificate of Attendance |
| Deadline for application | 1 April 2018 |

Information and Registration

summerschooltransplantation@rug.nl

Scientific partners
| | |
| --- | --- |
| Last modified: | 13 March 2018 1.45 p.m. |