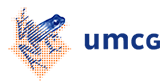 Educational Program
The educational program of the Summer School on Paediatrics focuses on introducing students to the different fields of Paediatrics and showing them the most recent research discoveries that have been published. This is done by means of both International and local guest speakers and interactive workshops with experts. Participants get the opportunity to apply this new knowledge in an own research proposal. To write a proficient research proposal, there will be coaching of supervisors with experience in doing research during the two week program and at the end, after finishing the proposal, the best student will be handed a special award from Genzyme.
The program of the Summer School consists of days that are divided into two parts. Each part of a day focuses on a specific subject within the field of Paediatrics, such as cardiology, infectious diseases, metabolic diseases and oncology. Each topic will be introduced by an expert with a lecture, followed by a hands-on experience in a workshop on the same topic.
During some days participants will have room to work on their research proposal. The research supervisors are experts from different departments of the academic hospital in Groningen, who will guide students that are interested in their field of expertise (always in context of Paediatrics). They are there to coach participants while they work on their research proposal and to share their own experience with research, creating an environment that encourages innovative thinking in participants and hopefully sparks an interest in research. The end goal of this introduction in research will be to assure that participants will continue doing research during the stretch of their career.
| | |
| --- | --- |
| Laatst gewijzigd: | 30 juni 2017 16:30 |