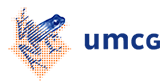 Pediatrics
In 2018 the 25th edition of the Summer School Pediatrics takes place in Groningen! For ten days, medical students from various countries all over the world come to Groningen and the University Medical Center of Groningen.
During this Summer School the participants are offered a varied educational program. The school combines clinics and research in many different fields of pediatrics. This is presented in the form of lectures and workshops given by some of our finest professors and doctors. In addition, students are divided in small groups which benefit from daily supervision by experienced research coaches. The coaches are present to familiarise the participants with the research process and programs. They also guide them in their efforts to come up with a proposal that is presented at the end of the program.
Besides the interesting and challenging educational program, there is a fun social program. During various activities the participating students get to know each other. They become acquainted with the Dutch culture and the student life in Groningen. In addition, all participants are given the opportunity to share their own foreign habits during events such as the international cooking event that takes place during the summer school.
The main goals of the Summer School Pediatrics are:
1. To introduce (bio)medical students to the various fields of clinical pediatrics
2. To discuss current limitations/complications being faced today
3. To demonstrate their translation into clinical/fundamental research questions
Information

Date
2-11 July 2018
Location
University Medical Center Groningen, University of Groningen
Fee 2018

650 Euro per participant, including educational course, meals, accommodation in The Student Hotel, as well as several social activities.

300 Euro per (RUG) participant, including educational course, meals as well as several social activities.

Requirements/levels
(bio)medical students in year 3 or 4 of their University programme
Course language
English
Number of participants
25 students
Certificate
Certificate of Attendance (study load equivalent to 84 hours)
preliminary deadline for application

1 March 2018
An impression of the Summer School Pediatrics 2016: Pedi the Movie
Join us on Facebook or visit our website
Information and Registration
SOPG
University Medical Center Groningen
Dept. of Pediatrics
Attn. Ms W.J.S. Daanje
P.O. Box 30001 UMCG CA 80
9700 RB Groningen
The Netherlands
Tel + 31 50 361 4147
| | |
| --- | --- |
| Last modified: | 26 March 2018 09.30 a.m. |