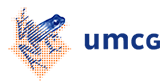 Persistent Physical Symptoms
Multidisciplinary Challenges , Saturday 15th June - Tuesday 18th June 2019
Patients with Persistent Somatic Symptoms (PSS) are functionally impaired, have lower quality of life so pose a substantial challenge to the population, healthcare and health policy of Europe. PSS are a great burden in healthcare and associated with enormous societal costs, health care costs and costs of lost productivity. Furthermore, PSS are often accompanied by psychological, psychiatric, and social problems or stressful life events.
Psychosomatic medicine, clinical psychology and medical specialties all have their own (different) concepts of PSS. This has resulted in multiple diagnoses for PSS that are used in clinical care such as Somatic Symptom Disorder (DSM-5), Bodily Distress Disorder (ICD-11), Functional Somatic Syndromes (secondary care) or Medically Unexplained Symptoms (primary care). Furthermore, etiological concepts are still unresolved and differ between medical specialties. Perceptions and experiences of PSS are still not well understood and involve peripheral input, central processing, neurobiological concepts and psychosocial factors. In recent years, several evidence based guidelines for clinical practice came available. However, implementation of these guidelines is still problematic.
Various disciplines are involved in the research and clinical care of PSS and PSS can be considered from different perspectives, including sociology, anthropology, philosophy, linguistics, neuroscience, neuro-immunobiology, biomedical sciences, behavioural science, health economics and public health.
Goal of the Summer School Persistent Physical Symptoms
The main goal of this Summer School is:
To introduce participants into the various perspectives of PSS with focus on interdisciplinary approaches.

To enable participants to understand or tackle problems they currently experience in their PSS research.

To foster interdisciplinary collaboration, by combining participants from diverse backgrounds.

To stimulate international collaboration, by bringing together participants from different countries.
The Summer School will take place in advance of the EAPM (European Association of Psychosomatic Medicine) conference at a very stimulating venue: the Allersmaborg (a manor near Groningen). A PhD student committee will take care of a smashing social programme.
Participants

Selected PhD-students and post-docs from diverse backgrounds

Period

Saturday 15th June - Tuesday 18th June 2019

Location

Groningen (Allersmaborg Mason)

Fee

€400, includes: housing (Allersmaborg Mason), food, transportation, social activities.

Excludes trip to Rotterdam and EAPM conference.

Course language

English

Number of participants

24

Certificate

Certificate of Attendance

Application information

Send your CV and motivation letter to summerschoolpps rug.nl

Deadline of application

1st May 2019

Organizing committee

The following EURONET-SOMA research leaders form the organizing committee:

Prof. Dr. Judith Rosmalen (Groningen, The Netherlands), chair

Dr. Tim olde Hartman (Nijmegen, The Netherlands)

Prof. Dr. Bernd Löwe (Hamburg, Germany)
| | |
| --- | --- |
| Last modified: | 02 April 2019 1.22 p.m. |