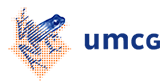 Application procedure
Are you fascinated by neurology and translational neurosciences? Are you interested in research as well as clinical care? Do you want to know how medical and technical skills can complement each other to solve real-life problems that find their source in the ageing brain? Do you want to learn a lot and build your network in 10 days, with students from all over the world? Do you want to see what the UMCG, and the city of Groningen have to offer? The international Ageing Brain Summer School - 2-11 July 2018 - combines an interesting, challenging and innovative educational programme with an exciting social programme!
So, if you are a motivated student, interested in exploring the frontiers of neuroscience, please submit your application before 1st of May 2018.
Selection of students will be based on a motivation letter that should include the answer to some specific questions (detailed below), a resume that includes a list of grades and an abstract or literature review. Do not hesitate to send them in.
Application procedure - step by step
1. Fill out the application form
2. After we received your appliciation you will receive a confirmation and the assignment to write a more detailed motivation letter (400-500 words), in which we would like you to elaborate on the following points:
a. What is your interest in the field of (clinical) neurosciences?
b. Are you generally interested in science, and if so, what have you already accomplished in this area (include example as addendum)?
c. Include an example of how you have developed your entrepreneurial skills so far.
d. For what reason did you choose to attend a Summer School in the city of Groningen?
e. What are your expectations of this Summer School?
3. Describe a real-life clinical or care problem, that has its source in an ageing brain, that you would like to work on in a group of students with various backgrounds, during the summer school (max. 500 words). Be sure to include the citizen's perspective, i.e. how would solving this problem benefit the target group (e.g. elderly or patients)?
4. Please send an abstract from one of your articles. If you haven't published an article yet, it is also possible to send us a literature review about a research question of your own choice.
5. Please also add your resume and list of (recent) grades
6. Wait for response/ confirmation mail from our organising committee that all required documents have been received and your application will be considered. Should we need any further information, we will be in contact. Please be aware that incomplete applications will not be considered for this summer school.
| | |
| --- | --- |
| Laatst gewijzigd: | 13 november 2017 11:38 |