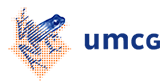 Innovation in Medicine
Dates 2018: to be announced
Industry Perspectives on Innovative Medicine Summer School 2017
After a highly successful debut run in 2015, the Graduate School of Medical Sciences of the University Medical Center Groningen is delighted to be organising the third Industry Perspectives on Innovative Medicine (IPIM) Summer School in August 2017.
The IPIM Summer School takes place in Groningen, the Netherlands with the aim of teaching students about private sector priorities and the societal impact of their research, in order to help them to become fully equipped translational researchers.
About IPIM
Industry Perspectives on Innovative Medicine (IPIM), is a one-week interactive school for advanced undergraduate and master students who want to learn about the broader, non-academic, setting of biomedical research.
IPIM provides participants with a unique opportunity to learn from different speakers from the private sector (e.g. Pharma, Drug Development, Biotech, Diagnostics and Food & Nutrition), as well as experts in the areas of Entrepreneurship, Intellectual Property Rights, and Research Funding.
Participants gain insight into non-academic decision making processes and the societal value of biomedical research. Additionally, they get experience in implementing new concepts in their research proposals, including customer value, competition, competitive advantage, and team importance.
The week-long school is split between guest speakers, site visits and interactive workshops, where students work with the experienced business coaches of the Groningen Business Generator in groups to form a business proposal based on their some of their own research.
During the final day of IPIM participants present their group proposal as an investor pitch in front of an expert jury. The pitch deemed the most original and commercially viable is awarded a prize.
Recognition of Acheivement
Students who successfully complete the school are awarded a certificate of participation.
Organization
IPIM is organized by the Graduate School of Medical Sciences (GSMS) of the University of Groningen/University Medical Center Groningen, in close cooperation with the Groningen Business Generator, and students get a chance to learn from representatives of both large and small pharmaceutical companies, as well as academic researchers and business developers.
Who can participate in IPIM?
The Industry Perspectives on Innovative Medicine Summer School is open to advanced undergraduate students in the biomedical sciences and master students engaged in biomedical research.
Fees
The participation fees for IPIM cover the costs of teaching materials, daily lunch and snacks, transport to and from site visits and two social events. The participation fees are €300 excluding accommodation, for the duration of the school.
How to Apply
If you are interested in making an application to participate in the Industry Perspectives on Innovative Medicine Summer School please send an email to ipim@rug.nl to receive further information. The deadline for application is July 1st, 2017.
IPIM Schedule 2015
Please check out the 2015 IPIM Programme.
Further Opportunities at the Graduate School of Medical Sciences
If you are interested to find out about the GSMS educational offer and opportunities for international students, please visit our dedicated website www.groningenbiomed.com.
| | |
| --- | --- |
| Laatst gewijzigd: | 13 november 2017 11:48 |