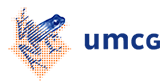 Introduction
The University of Groningen is an international university. We welcome talented and motivated students from all over the world! We believe that an international environment contributes not only to a cultural enrichment but also to the quality of our university.
The Medical Sciences Summer School program of the University Medical Center Groningen (UMCG), University of Groningen, consists of 7 Summer Schools encompassing a wide range of clinical disciplines. The aim of the Summer School program is to provide international students with a highly stimulating environment and increase their knowledge in specific areas of medicine and biomedical sciences. A hallmark of all Summer Schools is the combination of clinical practice and research. Translational medicine is highly qualified at our University Medical Center. Therefore we stimulate medical students to get acquainted with (bio)medical research, including it in the Summer School program as well.
We hope you will be inspired by the Summer Schools and continue to do (bio)medical research in our University Medical Center. For the most talented and motivated students there are several options, e.g. research vouchers to perform a short research stay in one of our research groups (also see: Abel Tasman Talent Program). Alternatively, you may wish to enroll in one of our Research Master's Programs or in our PhD Program. You are welcome to discuss these options with the staff of the Graduate School of Medical Sciences during your Summer School.
And last but not least, the Summer Schools offer the opportunity to broaden your international network, learn from the experiences of fellow-students from other countries, and taste the Dutch way of life in one of the most delightful and vibrant cities of the Netherlands. May the Summer Schools turn out to be a very enriching experience for you!
We truly hope you will enjoy the Summer Schools of the University Medical Center Groningen and express the wish that your participation will result in a life-long relationship with our University.
Prof. Han Moshage
Graduate School of Medical Sciences
| | |
| --- | --- |
| Last modified: | 23 May 2014 11.37 a.m. |