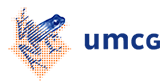 Healthy Ageing
Interdisciplinary summer school on Understanding and Promoting Health across Lifespan - 6 -10 July 2020
Health challenges related to ageing affect both individuals and society, yet many people stay healthy and well throughout their lifespan. Diverse fields like the social and behavioral sciences, demography, biomedical sciences, and public health all study our health throughout life continuum to understand age-related disease but also learn from those who age healthily.
At the Healthy Ageing Summer School, students study healthy ageing on several levels, ranging from cell to society. The School attracts enthusiastic senior bachelor or master students or early graduate students who are interested in getting a multidisciplinary overview of the latest research findings on health across lifespan. We want to let you explore healthy ageing research in Groningen, get in contact with leaders of our interdisciplinary research projects, and build up your academic network,
The venue is Allersmaborg, a scenic suburban manor near Groningen. The educational programme is enriched with social and cultural events, organised by the students committee. We welcome you to join this unforgettable learning experience!
The main goal of this Summer School is:
To introduce students to social, medical and biological aspects of an ageing society.

To help students understand and tackle challenges of the ageing society using research

.

To teach how to communicate healthy ageing research to the general public.

To foster interdisciplinary collaboration by combining students from diverse backgrounds.
Teaching Methods
The summer school provides close interaction between students and teachers.

Lectures are given by experts in psychology, demography, biomedical sciences, and public health.

Participants will work on healthy ageing-related problems in small multidisciplinary groups.

Assignments combine psychological, medical and biological approaches to health across the lifespan.
Eligibility criteria for participants
International or Dutch students.
Interested in healthy ageing and healthy ageing research.
Major in Medicine, Biology, Demography, Psychology, Sociology and Behavioural sciences.
Information

Selected students from diverse backgrounds

Period

Monday 6st of July - Friday 10th of July 2020

Location

Allersmaborg, Ezinge (near the city of Groningen)

Fee

€400

Course language

English

Number of participants

24

Certificate

Certificate of Attendance

Deadline of application

Applications status: Open

Deadline: 1 April 2020
| | |
| --- | --- |
| Last modified: | 27 February 2020 2.14 p.m. |