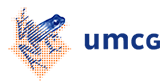 Organising Committee
Hello everyone,
Here we are! Five enthusiastic medical students, together forming the organizing committee of the Medical Sciences Summer School on Global Health 2019. Since October 2018, we have been working hard to make it an unforgettable Summer School: two weeks full of interesting lectures, great social activities and a lot of fun.
Our committee is part of the International Federation of Medical Students Associations, abbreviated as IFMSA. This – as the name suggests – is an international student organization, bringing people from all over the world together to exchange, discuss and initiate projects to create a better world.
Let us introduce ourselves:
Amarant
Hello everyone! My name is Amarant Hoofdman and I am the chair of this year's organising committee. I was born in the middle of the Netherlands, where I have lived until I moved all the way to Groningen to study. I am 19 years old, in my second year studying medicine and I aspire to specialize into tropical medicine. That's where my interest in global health comes into play. Besides my studies I have a side job in the hospital, love to dance, make music and hang out with friends! I can already let you know that we are working hard to give you an unforgettable experience during this summer school. I hope to meet you this summer, so we can have an amazing time together!
Sylvia
Hello everyone! My name is Sylvia and I am the secretary of the committee, so I am the one answering all your emails! I am 19 years old, turning 20 in April and currently I am in my second year of medicine. I come from Greece and I was born and raised in a small but beautiful island, Rhodes. Although I miss the sun and the beach, I love Groningen as much as I love home. I'm very excited to show you around and I'm pretty sure you will understand why I love this city so much. Besides medicine, I am learning Dutch and I try to run as much as possible, since I want to finish a half marathon by the end of the year. Back at home, I used to sail a lot, but I haven't had the chance (yet) to sail in Groningen. In my free time I also like having dinner with my friends or just watch something on Netflix. I am looking forward to meeting you! We will have a great time!
Ilia
Hello! My name is Ilia. I am responsible for the educational program and the promotion of the summer school. I am 21 years old and I study medicine. Although that I was born and raised in Greece, I finished school in Brussels. In my free time I like to read science books and I enjoy drawing landscapes. Taking photos is only one of my passions! I love all kinds of music and I am always ready to join a good concert/festival. I never miss an opportunity to travel and make new friends. I love the vibrant city of Groningen and you will love it as well! I am excited to meet you!!
Oliver
Hi! I'm Olivier, 22 years old, and in charge of the social program and logistics of the summer school. In contrast to the rest of the committee, I've lived near Groningen for most of my life – so I know the city quite well! Besides my medical studies, I'm also involved in research. Outside of academia, I enjoy making music. I mostly craft hip-hop beats on my laptop but I'm into all kinds of music. In my own experience, Groningen provides a great atmosphere for both academic and social or cultural activities. Being in charge of the social program, I'll try to fill your bellies with good food, show you awesome places in Groningen, and make sure this experience will be unforgettable!
Femke
Hi you guys! My name is Femke de Vries and I'm the treasurer of this committee, so I'm the person who keeps track of all your money! I am 19 years old (20 when the summer school starts) and I grew up in a small village in Friesland. In contrast to the other committee members, who all study Medicine, I am studying Biomedical Sciences and therefore I can tell you a bit about the working of Medicine and how cells react. Sounds a little boring, I know. I spend a lot of time in the library studying for exams or extracellular courses, but that doesn't mean I have no time to hangout with friends or to go to the gym. I love to have dinner with my friends or to go clubbing in the city. It is great to live in Groningen as it is such a wonderful city. I can't wait to meet you all, showing you guys around and making sure this experience will be unforgettable!
We expect you to actively take part in the discussions to give an insight into the differences in health care all over the world, and contribute with your knowledge and your own cultural background. Furthermore, we hope you will enjoy and learn as much as you can! We are very much looking forward to your coming to our city and university. Do consider this wonderful opportunity, we hope we can welcome you in Groningen in July!
| | |
| --- | --- |
| Last modified: | 21 January 2019 11.30 a.m. |