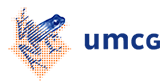 Organising Committee
Hello everyone,
Here we are! Seven enthusiastic medical students, together forming the organizing committee of the Medical Sciences Summer School on Global Health 2017. Since October 2016, we have been working hard to make it an unforgettable Summer School: two weeks full of interesting lectures, great social activities and a lot of fun.
Our committee is part of the International Federation of Medical Students Associations, abbreviated as IFMSA. This – as the name suggests – is an international student organization, bringing people from all over the world together to exchange, discuss and initiate projects to create a better world.
Let us introduce ourselves:
Mylena Bos is the chairman. Last year she was the treasurer of this committee, so this is her second year organizing the Summer School on Global Health. She is a third year medical student and besides studying medicine, she likes to listen to music, go on city trips and bake all kinds of things. Mylena leads the meetings, makes sure we all work together well as a committee and maintains good communication with other organizational bodies.
Lisa de Wit is the secretary. She is a second year medical student studying molecular medicine who was born in the Netherlands but raised in North America. This is her first year on the Summer School Global Health committee. Lisa works in contact with all the applicants to the Summer School Global Health program.
Vijay Dayalani is the man of the hour who takes care of and plans where and how we spend our funds. He is the treasurer, and this is his first year organizing the Summer School on Global Health. He is from the little Caribbean island of Sint Maarten, and is very excited to meet you all! He is a second year medical student, with a focus on all things Global Health. His eccentric personality fits perfectly with his favorite pastimes; dancing, enjoying local nightlife and travelling the world. He will ensure that you don't have to worry about a single cent during your time in Groningen!
Sara Scotillo is in charge of Public Relations. She is from Italy but two years ago she had this crazy idea and applied to the University of Groningen. She is now in her second year of Medicine. She is vegan and enjoys experimenting with interesting recipes to share and enjoy with friends. She takes care of the Facebook page and other media platforms and designs the poster and the almanac. With the help of the rest of the committee, she also deals with potential sponsors.
Nynke Westerdijk is responsible for the logistics. Being the secretary last year, this year she decided to switch it up and try a different role in the committee. She is a third year medical student studying global health. She grew up in China and in her free time loves to travel or simply relax and watch TV series. She is responsible for forming the network of activities, facilities and materials to organise and schedule the summer school.
Elisa Chen Yao is in charge of the educational program. She is continuously in a dilemma because she loves food but she doesn't like cooking/baking very much so she is glad to have Mylena as a friend. She likes Japanese and korean culture. Apart from that she also enjoys reading a good book and travelling.
Ana Javari is responsible for the social programme. She is in her second year of medicine, and when she's not studying she enjoys having movie nights and exploring Groningen's nightlife. She will make sure you will have loads of fun activities to do when you're done with lectures and workshops.
We expect you to actively take part in the discussions to give an insight into the differences in health care all over the world, and contribute with your knowledge and your own cultural background. Furthermore, we hope you will enjoy and learn as much as you can!
We are very much looking forward to your coming to our city and university. Do consider this wonderful opportunity, we hope we can welcome you in Groningen in July 2017!
| | |
| --- | --- |
| Laatst gewijzigd: | 30 maart 2017 15:09 |