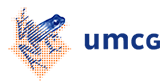 Organising Committee
Hello everyone,
Here we are! Eight enthusiastic medical students, together forming the organizing committee of the Medical Sciences Summer School on Global Health 2018. Since October 2017, we have been working hard to make it an unforgettable Summer School: two weeks full of interesting lectures, great social activities and a lot of fun.
Our committee is part of the International Federation of Medical Students Associations, abbreviated as IFMSA. This – as the name suggests – is an international student organization, bringing people from all over the world together to exchange, discuss and initiate projects to create a better world.
Let us introduce ourselves:
Ana
Hi there! My name is Ana. I was born in Munchen. Don't expect me to speak German though.. We moved to the Netherlands when I was still a baby. Now I am 21 years old and in my third year of Medicine. I have studied one year of pharmacy after which I decided to switch to medicine. This is the second year I'm organizing the summer school, and this year I'm the chair of the organizing committee. I really enjoy studying medicine, but when I am not in the library I love to hang out with friends and watch a movie or go clubbing in the city. After having lived three years in Groningen, I still find new places and things to do everyday, and I would love to show you guys around in this small but lovely city.
Vijay
My name is Vijay Dayalani and I'm 24 years old! The man of the hour of this committee, I'm the one who keeps track of all our fun(ds)! I'm from a small island in the Caribbean, called Sint Maarten. It's a half Dutch, half French, English speaking island and is where I was born and raised for most of my life! Before studying medicine here in Groningen, I went to school in Canada and got my Bachelor's in Molecular Biology and Anthropology. I really enjoyed living there, though Groningen has pretty much stolen my heart! I can't wait to show you guys around this small but beautiful and vibrant city, brought to life by all the students who live here! I'm just finishing up my third year of medicine here and I do lots of things on the side of my study, like dance, research, and tutor first year kids! Besides this, partying in Groningen is an experience on its own, one which I've come to love! The city never shuts down and we dance till sunrise! I really like listening to hiphop and dancehall music, and watching movies with a ton of popcorn! Can't wait to meet ya, don't be a stranger and come on and say hi!
Emmelien
Hello! I'm Emmelien Schillern and I am the secretary of the committee, so I will be there to answer all your emails! I am 20 years old, and in contrast to all those exotic origins from the other committee members, I actually grew up in Groningen. Although this may seem a little bit less exciting, it means that I can find my way around town really well and would love to show you all around! I started studying Medicine immediately after high school and have been very enthusiastic since the start. I spend a lot of time in the library studying for the next exam or working on extracurricular courses, but after my work is done I always reserve some time to go out dancing in the city or have dinner with my friends. Besides that, I love going to the gym and I listen to music pretty much all day, mainly R&B and hiphop music.
Miriam
Hi everyone! My name is Miriam Gijsen and I do the social program together with Alex. I am 21 years old and like the rest of our committee in my third year of Medicine. I was Born in a town called Lelystad here in the Netherlands, I'm sure you will pass it when you're own your way to Groningen! Even though I was born in the Netherlands, I'm not fully Dutch, my mother is fully Moroccan! So I will bring some Moroccan flavours to the table(literally haha) and teach you guys something about this amazing country. Besides Medicine I work part time for the University and I do promotion work for a Medicine related company. In my free time I like to get creative and I love to paint and to draw, when medicine allow me. Besides getting creative, I love travelling which I do quite often, chilling with friends and of course exploring Groningen's nightlife to the fullest. As I'm in charge of the social program, I will fill you guys's bellies with exquisite food, show you guys some awesome places and make sure this experience will be unforgettable!
Venkat
My name is Venkat Donthu and I am taking care of the logistics of this summer school. I am 19 years old (soon 20 in this summer) and am in my third year of medicine. I am originally from India, but have spent most of my formative years in the Netherlands. I have finished my secondary schooling in Ireland before I decided to study medicine. Academically, I have an avid interest in translational research and how it can influence the future of medical treatment around the world. Outside of studying, I enjoy playing the guitar and (attempting) music production. My music tastes varies enormously on the spectrum, so I am always open to new sounds. Partying and chilling with some interesting people in the ecstatic and lively city of Groningen is also one of my pastimes! In my experience of Groningen, it perfectly compliments a student's life, with both academia and research aspects, as well as an incredible range of fascinating activities one could get involved in. I am very much looking forward to welcoming you all!
Alex
Hello! I'm Alex, one of the social program coordinators of the summer school. I was born in England and grew up in Hong Kong and have come to Groningen to study medicine. I am, like many other members of this committee, currently in the third year. I am able to speak English and Cantonese and am now enjoying learning the Dutch language and culture in preparation for the hospital internships. I do not yet have a definite idea of which specialty I would like to do in the future, but I do have an interest in Orthopaedics. I am currently busy with my bachelor project which I will be doing in this area. When I do not have to study, I like to spend time outdoors, usually through the sport of triathlon. Between now and the summer, I will be training and preparing for a few races with the Groningen triathlon team. Although a lot of the training is spent alone, my favourite aspect of the sport has been the ability to meet a large group of new people through the local triathlon club. This has made integrating into the Netherlands a pleasant experience. Other than sport, I do like hanging out with friends and also enjoying the Groningen nightlife! As I will be helping to organise the social program of the summer school, I am looking forward to see you all and showing you around!
Maya
My name is Maya, and I am the organiser of the educational program of the summer school. Originally from Israel, I grew up in Holland and decided to study medicine in Groningen. This is where my interest in global health sparked, and I am very excited for all that is to come and learn about it. In my free time, I like cooking, pretending I go to the gym while watching movies in bed, and taking naps if I'm already there.
We expect you to actively take part in the discussions to give an insight into the differences in health care all over the world, and contribute with your knowledge and your own cultural background. Furthermore, we hope you will enjoy and learn as much as you can! We are very much looking forward to your coming to our city and university. Do consider this wonderful opportunity, we hope we can welcome you in Groningen in July!
| | |
| --- | --- |
| Laatst gewijzigd: | 05 maart 2018 12:30 |