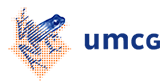 Translational Neurosciences 'Ageing Brain'
5-14 July 2021
Summer School 2020 cancelled due to COVID-19
Dear participants,
With a heavy heart, we have to cancel this year's edition for the Summer School Ageing Brain. We value good education and we're hoping to spend 10 amazing days with each and every one of you, but due to the Covid-19 outbreak, it is not possible for us to organise a summer school according to our high standards. In addition, we do not think it is responsible to host a summer school considering these conditions, and we want to stand for our responsibility as (bio)medical organisation to contribute to global health. Not only does our role in the contribution of the global health a factor we also feel powerless in the constant change in regulations made by the Dutch government (e.g. travel restrictions).
We are so happy to see that so many of you were interested in this year's edition and we were so far into the progress of our summer school, that this stings even more. However, we feel like this is the best decision that we can make in this current situation. We would like to thank you all from the bottom of our heart for your trust in us and the summer school, and we will definitely update you regarding our summer school next year.
Just because this year's edition of summer school will not take place does not mean that you should hesitate to send us any questions!
Thank you once again for your trust in us and we hope to see you in the future,
On behalf of the organising committee,
David van Oldenborgh
Nienke van der Linden
Carmen Moes
Bjorn Blom
Jolien Oud
Merel Huiskamp
Donna Kreeft
Anna Sietsma
Summer School Translational Neurosciences
Are you fascinated by neurology and translational neurosciences? Are you interested in research as well as the clinical side? Do you want to learn a lot in 10 days, together with students from all over the world? Do you want to see what the UMCG, the university of Groningen and the city of Groningen have to offer? Participate in the 'International Summer School Ageing Brain'!
During the Summer School – you will be offered a sophisticated educational programme with many interesting lectures, workshops and challenging assignments, as well as an exciting social programme.
The fee will be €650 euro per participant. This includes the educational programme, meals, accommodation, as well as our social programme. If you are interested in exploring the frontiers of neurosciences, please submit your application before the 1st of April 2020.
University of Groningen
The city of Groningen has the youngest average population of all the cities in the Netherlands because of the large number of student residents; there are more than 50.000 students in higher and university education out of a city population of 200.000 people. The University of Groningen has nine faculties, divided over 150 buildings in the city and its surroundings. It is the third largest university in the Netherlands, after Amsterdam and Utrecht. The Medical Faculty is situated close to the centre of Groningen and next to the University Medical Hospital of Groningen (UMCG). The University of Groningen can be found in the 66th place (2018) in the Academic Ranking of World Universities (ShanghaiRanking). This impressive score is definitely something that Groningen can be proud of!
City of Groningen
Groningen, the biggest city of the northern Netherlands, is a lively university city with a long and turbulent history. It was once proclaimed the city with the best city centre in the Netherlands because of its charm. Cycling is enormously encouraged via severe restrictions on car movement in the city centre and investment in cycling infrastructure. Thanks to these regulations, the city remains a peaceful place, refreshingly free of traffic and pollution. The 'Grote Markt' with its many outdoor cafés in summer, the authentic Martinitoren, and the charming canals give Groningen its unique energy.
U4Society Network
The U4Society Network is an European University Network of Ghent University (BE), University of Göttingen (DE), University of Groningen (NL), University of Tartu (EE), and Uppsala University (SE). The partnership stands for a preferential, but not exclusive cooperation in European and International projects, for the development of joint initiatives in research and education and for the organisation and promotion of staff and student exchange.
Activities within the U4Society Network have been streamlined through 5 thematic clusters, including 'Brain Ageing'. The aim of the Research Network 'Ageing Brain' is to study early hallmarks and diagnosis of normal and abnormal brain ageing. Each year one of the U4Society partners organizes a 'Ageing Brain' Summer School. This year, the University of Groningen organizes the U4Society 'Ageing Brain' Summer School, also named 'U4Society Summer School Translational Neurosciences'.
More info: http://www.u4network.eu/
| | |
| --- | --- |
| Last modified: | 04 June 2020 12.27 p.m. |