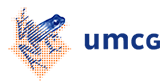 Translational Neurosciences 'Ageing Brain'
6-15 July 2020
Summer School Translational Neurosciences
Are you fascinated by neurology and translational neurosciences? Are you interested in research as well as the clinical side? Do you want to learn a lot in 10 days, together with students from all over the world? Do you want to see what the UMCG, the university of Groningen and the city of Groningen have to offer? Participate in the 'International Summer School Ageing Brain'!
During the Summer School – 6 -15 July 2020– you will be offered a sophisticated educational programme with many interesting lectures, workshops and challenging assignments, as well as an exciting social programme.
The fee will be €650 euro per participant. This includes the educational programme, meals, accommodation, as well as our social programme. If you are interested in exploring the frontiers of neurosciences, please submit your application before the 1st of April 2020.
University of Groningen
The city of Groningen has the youngest average population of all the cities in the Netherlands because of the large number of student residents; there are more than 50.000 students in higher and university education out of a city population of 200.000 people. The University of Groningen has nine faculties, divided over 150 buildings in the city and its surroundings. It is the third largest university in the Netherlands, after Amsterdam and Utrecht. The Medical Faculty is situated close to the centre of Groningen and next to the University Medical Hospital of Groningen (UMCG). The University of Groningen can be found in the 66th place (2018) in the Academic Ranking of World Universities (ShanghaiRanking). This impressive score is definitely something that Groningen can be proud of!
City of Groningen
Groningen, the biggest city of the northern Netherlands, is a lively university city with a long and turbulent history. It was once proclaimed the city with the best city centre in the Netherlands because of its charm. Cycling is enormously encouraged via severe restrictions on car movement in the city centre and investment in cycling infrastructure. Thanks to these regulations, the city remains a peaceful place, refreshingly free of traffic and pollution. The 'Grote Markt' with its many outdoor cafés in summer, the authentic Martinitoren, and the charming canals give Groningen its unique energy.
| | |
| --- | --- |
| Last modified: | 17 July 2020 12.23 p.m. |