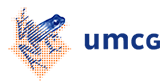 PhD Scholarship Program
N.B. The PhD scholarship programme has been put on hold since January 1st, 2019. We have reached the maximum amount of placements within the programme, therefore new applications will not be processed.
On 1 September 2016, the University of Groningen has started the PhD Scholarship Program. The program is issued by the Dutch Ministry of Education, Culture, and Science (OCW) within the framework of the national PhD Scholarship Program Experiment.

In the University PhD Scholarship Program, selected prospective PhD students are invited to write their own PhD research proposal in collaboration with an expert PhD supervisor from the University of Groningen with whom they would like to work. With the written proposal prospective students can compete for a place in the program.

The following categories of PhD students can enter the PhD Scholarship Program:

1. GSMS Research Master's students and other excellent master students (see agreements below).
Upon successful completion of their Research Master programs, GSMS Research Master students have the opportunity to apply for a three-year PhD education and training program within the GSMS.

2. Sandwich Scholarship students (two + two years) for collaboration with strategic partners .
The typical structure, although dependent on the type of research, is that PhD students first pursue a two-year PhD education and training program at their home university followed by a two-year program in Groningen (funded by the UMCG) where they will complete their thesis.

3. Students who bring their own funding, from for example governmental scholarship programs or Erasmus Mundus Action 2 projects.

4. MD/PhD students
The MD/PhD program offers medical and dental students the opportunity to combine the last two years of their Master phase with PhD training (two additional years of research training financed by the UMCG) in order to obtain a (D)MD and PhD degree upon completion.
More information: PhD Scholarship Program University of Groningen
3-years' Phd scholarship program
Afspraken en werkwijzen toekenning 3-jarige promotiebeurzen 2016 en 2017
The English version of the procedures for the 3-years' Phd scholarship program will follow.
| | |
| --- | --- |
| Last modified: | 29 January 2019 10.36 a.m. |