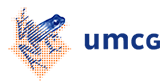 Registration and Study Requirements
Every researcher doing doctoral research in one of the research institutes of the Graduate School must be registered at GSMS.
Registration gives access at no cost to participate in GSMS courses, financial support for scientific activities, and answers to every question you'd like to ask. Please register using this registration form.
The Graduate School Office on the 7th floor of building 3217 ('de Brug') is the organizational centre of the Graduate School of Medical Sciences. However, the five Research Institutes (GUIDE, BCN-BRAIN, CRCG, SHARE and W.J. Kolff Institute) organize scientific activities that are tailored to the Institutes' specific fields of research (including field-specific and interdisciplinary subjects). Detailed information on these subjects can be obtained at these Institutes.
Admission
Procedures for PhD students who are employed at UMCG and affiliated institutes are performed by the Human Resource (HR) Departments. Procedures for scholarship students will be processed by the Graduate School Office.
In case of PhD students from outside the Netherlands, both the HR department and the Graduate School Office are supported by the International Office of the Institute for Medical Education at the UMCG and the International Service Desk of the RUG. Here, assistance is provided with immigration procedures, visas, and initial temporary housing in Groningen.
International Office, Institute for Medical Education, UMCG
http://www.rug.nl/umcg/informatievoor/internationalisering/index
International Service Desk, RUG
http://www.rug.nl/feb/Informatievoor/exchangestudents/practicalInformation/Facilities/ISD
1 If degree certificates and course transcripts are not available in Dutch, English, French or German, a certified English translation must be added. Photocopies are sufficient for the initial evaluation, but the candidate should bring originals or certified copies for the purpose of the Doctorate Application (see http://www.rug.nl/corporate/informatieVoor/phd/regulationsForPhd)
2 Proof of proficiency in English (for instance in the form of test results for the TOEFL or IELTS) must be provided for all non-European applicants whose native language is other than English.
Study Requirements
Within the University Medical Center Groningen (UMCG) every PhD student must be registered with the Graduate School of Medical Sciences (GSMS). This applies for everyone preparing a PhD thesis. The curriculum has a varied program, which gives all students working on a thesis the opportunity to join courses related to their research and circumstances.
The GS curriculum is based on the European Credit Transfer System (ECTS). While carrying out the 'standard' four-year research project, 30 ECTS credit points must be earned by taking courses and doing workshops (chosen freely). As there are several categories of PhD students the required number of ECTS credit points (EC) varies accordingly:
- 4 years: 30 EC*
- 3 years: 22.5 EC*
- 2 years: 15 EC*

Non regular PhD students like Extraneous PhD students, UMCG employees in PhD track etc. can also get a GSMS-certificate if they meet the requirements for a 2 year track. (Ask GSMS-office if you are not sure to which group you belong.)
*1 EC = 28 hours approx. (of contact time or working hours on a subject). The GSMS Education Committee is responsible for assigning the credit points.
A minimum of 10 EC must be obtained by taking courses.*
A miminum of 10 EC must be obtained by conducting research activities.*
The remaining 10 EC may be collected by taking courses as well as conducting research activities.
*This applies to 4 years tracks; 3 and 2 years accordingly less.
ECTS credit points can be obtained by:
1. Taking courses in the GSMS education program
2. Taking courses at other institutes and organizations
3. Taking Research Master's program courses
4. Conducting research activities.
EC for research related and academic activities
The table research related and academic activities describes how several activities will be rewarded from now on. This has been harmonized and therefore institute specific regulations are not valid anymore. Please note that this scheme shows that there are a lot of opportunities for PhD students to get rewarded with credit points beyond the regular course work.
When things either are not clear or you have additions to suggest - please notify your local PhD Education Committee (i.e. GUIDE, Kolff, SHARE, BCN-Brain).
Obligatory Courses
There are three obligatory courses:
1. Research Data Management Awareness workshop.
2. Managing your PhD
3. Scientific Integrity
For more information see Obligatory courses

Courses at other institutes and organizations
It is important to know that the courses taken at other institutes and organizations are at least on Master's level. Bachelor courses cannot be accepted in the PhD education program.

Online courses
Under specific conditions, the Graduate School of Medical Sciences permits taking online courses as part of the PhD education.
Therefore, please read the guidelines carefully and fill in the application form if you wish to take an online course.
| | |
| --- | --- |
| Last modified: | 27 February 2020 4.46 p.m. |