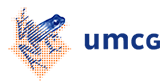 Registration

Every researcher doing doctorate research in one of the research institutes of the Graduate School must be registered at GSMS. To register, please go to the registration site.
Registration gives access at no cost to participation in GSMS courses, financial support for scientific activities, and answers to every question you'd like to ask. Registration forms are available at every office from any Research Institutes or can also be downloaded from this website.
The Graduate School Office on the 7th floor of building 3217 ('de Brug') is the organizational center of the Graduate School of Medical Sciences. However, the four Research Institutes (GUIDE, BCN-BRAIN, SHARE and W.J. Kolff Institute) organize scientific activities that are tailored to the Institutes' specific fields of research (including field-specific and interdisciplinary subjects). Detailed information on these subjects can be obtained at these Institutes.
Admission
Procedures for PhD students who are employed at UMCG and affiliated institutes are performed by the Human Resource (HR) Departments. Procedures for scholarship students will be processed by the Graduate School Office.
In case of PhD students from outside the Netherlands, both the HR department and the Graduate School Office are supported by the International Office of the Institute for Medical Education at the UMCG and the International Service Desk of the RUG. Here, assistance is provided with immigration procedures, visas, and initial temporary housing in Groningen.
International Office, Institute for Medical Education, UMCG
http://www.rug.nl/umcg/informatievoor/internationalisering/index
International Service Desk, RUG
http://www.rug.nl/feb/Informatievoor/exchangestudents/practicalInformation/Facilities/ISD
1 If degree certificates and course transcripts are not available in Dutch, English, French or German, a certified English translation must be added. Photocopies are sufficient for the initial evaluation, but the candidate should bring originals or certified copies for the purpose of the Doctorate Application (see http://www.rug.nl/corporate/informatieVoor/phd/regulationsForPhd)
2 Proof of proficiency in English (for instance in the form of test results for the TOEFL or IELTS) must be provided for all non-European applicants whose native language is other than English.
| | |
| --- | --- |
| Laatst gewijzigd: | 30 maart 2017 15:10 |