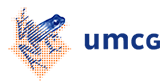 General information and Registration
Within the University Medical Center Groningen (UMCG) every PhD student doing research in a medical sciences-related field must be registered with the Graduate School of Medical Sciences (GSMS). This applies to everyone writing a PhD thesis (dissertation). Please register using this registration form.
Types of PhD training programs
There are several categories of PhD students, ranging from the regular 4 year PhD students to the external candidates.
Generally the GSMS offers four different types of PhD training programs.
1. The MD/PhD program offers medical and dental students the opportunity to combine the last two years of the Master phase with a PhD training (two additional years of research training financed by the UMCG) to obtain a (D)MD and PhD degree upon completion.
2. The Abel Tasman Talent Program offers PhD Sandwich Scholarships (2+2 years). First, PhD students pursue a two years PhD education and training program at their home university followed by a two years program in Groningen (funded by the UMCG) where the thesis will be completed.
3. Upon successful completion of their Research Master's programs GSMS Research Master's students have the opportunity to apply for a 3 years PhD education and training program within the GSMS.
4. Within the UMCG regularly regular 4-year PhD positions are available (offered by individual researchers or research groups) and posted on the UMCG website.
PhD curriculum
The GSMS PhD curriculum has an extensive program (more than 70 courses and activities) offering each PhD student the opportunity to join courses and activities related to the Research Institute they participate in and their own specific research interest. As a PhD student, you will conduct your own research while the Graduate School provides a balanced mix of expert supervision, tailor-made graduate training and the freedom to pursue your own ideas within relevant research themes. In some cases part of the research may be carried out abroad.
Five Research Institutes work together to organize GSMS courses and activities each based on their own field of expertise: 1. Behavioural and Cognitive Neurosciences (Research School BCN/Research Institute Brain and Cognition), 2. Chronic Diseases and Drug Exploration (Research Institute GUIDE), 3. Cancer Research (Cancer Research Institute), 4. Health Research (Research Institute SHARE) and 5. Biomedical Engineering (Research Institute W.J. Kolff).
Registration
Registration with the GSMS provides access to courses and activities in the Graduate School's Teaching program. When registered, participation in the courses of the program is free of charge.
Apart from taking courses, it is important that the PhD students become familiar with activities related to transfer of knowledge, such as keeping up with professional literature, participation in work discussion meetings and reference meetings, and active participation in national and international scientific meetings.
Information for foreign PhD-students
The medical faculty/UMCG has an International Office which provides advice and support to international students and guests. The Office cooperates closely with the International Service Desk of the University of Groningen.
The International Office can provide you with detailed information on a variety of subjects such as health matters, visas, registration with the municipality, driver's licenses, University facilities, daily life in Groningen, etc.
Education Committees
Due to the size of the organization, the GSMS has several education committees for the Master's programs as well as for the PhD program.
PhD Communities at the University of Groningen
There are two PhD associations in Groningen:
GRIN (Groningen Graduate Interest Network) which represents and supports the interests and rights of PhD students, whereas Gopher (Groningen Organization for PhD Education and Recreation) organizes informative and social events.
Medical Ethical Committee
The Medical Ethical Committee (in Dutch: Medisch Ethische Toetsingsingscommissie or METc) of the University Medical Center Groningen (UMCG) evaluates protocols for scientific research involving human beings.
Note: A dynamic organisation is constantly evolving, which means that the content of this website may be subject to change. Please note that updates will be made available on a regular basis on this website. In addition, the Graduate School office will inform you regularly about new courses and activities.

| | |
| --- | --- |
| Last modified: | 06 March 2020 2.58 p.m. |