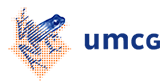 Molecular Medicine and Innovative Treatment
To find out if you're admissible, please consult the entry requirements for more information.
Step 1: Enrollment
You can start the enrollment process in Studielink and/or OAS (for international students) here.
You'll need to include the following documents in your application:
Motivation letter, please mention the following aspects:

Why do you want to enroll in this programme?
Describe your expectations and future career plans
What makes you the right person for this programme?
Indicate if you would like to apply for a scholarship (non-EU only)

Curriculum Vitae
Reference letter from an academic teacher/supervisor
Official university transcript which includes a list of all courses taken, the credit hours, the final grade received, an explanation of the grading system used, and an indication of your class rank. This information on study results must also include the grades in courses which you failed.
If English is not your native language: language certificate (TOEFL test or equivalence). Please check the entry requirements. The English language requirement is not applicable to Dutch students with a "VWO" diploma.
Copy of passport
Other documents that you think will be useful in furthering your application, such as reports on former research projects.
The admissions office will determine if your educational background meets the requirements to be admitted to the University of Groningen. If you are admissible, your file will be sent to the selection committee. T The committee selects students three times a year: after the deadlines of January 15th (non-EU & EU), March 1st (non-EU & EU) and May 1st (EU). The committee reviews your application thoroughly and decides if you will be invited for an interview. Whether or not you will be invited to the selection interview depends on a combination of the following factors:
Your GPA/grades during your previous studies.
Your background and resume.
Your motivation letter.
Step 2: Interview
It is possible to conduct the interview over Skype (so you will not need to travel to Groningen for the interview). The interview takes no longer than 30 minutes, and will consist of the following parts:
A 5-10-minute general discussion on the qualifications and motivations of the candidate
A 5-10-minute presentation on a research project the candidate has done during their previous studies
A 5-10-minute presentation on a paper that will be sent to you one week before the interview
After the interview, the candidates will be judged on the following criteria:
The candidates' motivation: is the candidate sufficiently motivated to study MMIT specifically?
The quality of the research done during the candidates' previous studies.
Can the candidate present research done during their bachelors in a clear way?
The candidates' English language capabilities
After two to three weeks, the selection committee will make a decision about the candidate and inform the admissions office. The admissions office will then let the candidate know if they have been admitted or not with an official letter.
Questions? Please contact mmit@umcg.nl
| | |
| --- | --- |
| Last modified: | 06 February 2020 3.31 p.m. |