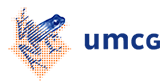 Corona
*Please keep yourself updated about the UMCG measures and policies on the UMCG intranet. There is also a dedicated intranet page for Onderzoek & Onderwijs (Research & Education) that is very regularly updated.*
In line with the measures taken by the UMCG, the Graduate School of Medical Sciences (GSMS) has taken several precautions aimed to keep our students and staff, as well as our colleagues at the hospital, as safe as possible during the corona crisis. At the same time, more and more rules have been relaxed. Throughout this period, we have been keeping our PhD students updated with regular newsletters. A summary of the latest developments:
What is possible again?
Nearly all pre-clinical laboratory research activities at the UMCG have now restarted at 30% occupancy, and in two working shifts from Mondays till Saturdays. All seems to go quite smoothly and it is clear by now there are no safety issues associated with this level of overall occupancy.
The laboratories at the Northern part of the UMCG (Phase 1) have been allowed to scale up to 50% occupancy per shift as of June 2nd. A 50% occupation is considered possible and safe under Corona conditions. This implies that, by keeping the 2 shifts, almost all experimental work can be restarted. Yet, the overall policy remains: if your presence in the UMCG is not urgently required, please work from home! If things go well at 50% occupancy in the Phase 1 Labs, the other preclinical labs can also be asked to upscale their research activities (provided that also here all required safety measures can be guaranteed).
Doctoral ceremonies
As of June 15th, defense ceremonies will be able to take place in both physically and online. Please find more information about your options on MyUniversity.
Courses
We continue to work on turning as many courses as we can into an online format, and we will keep you updated about the process. The GSMS is also able to extend credits for other online courses that are relevant to your project (to be evaluated by your promotor). You can find our procedure here.
Delays and setbacks
As a result of the measures taken because of the Corona crisis, many of you were forced to work from home. For some of you this can be productive, i.e. because you have enough data to work on, you can write publications, and work on your thesis. However, we realize that for many of you the measures taken have resulted in delay and setbacks with respect to your research activities. It is at this stage also difficult to foresee how long we will be in this situation. Our message to you is that this problem is recognized by the GSMS and the board of the UMCG. It is likely that in due time we will, together with your supervisor(s), evaluate on an individual level what is eventually necessary to successfully finish your PhD trajectory. We know that this problem is also on the radar screen of several national funding agencies and the University of Groningen. However, as of now, nothing has been decided yet.
Report stay abroad (longer than 4 weeks)
PhD students who go abroad or back to their home country for longer than 4 weeks are requested to report this, as there may be implications in the fields of social security and/or taxes, health insurance, municipal residence requirements, and the validity of residence permits. PhD students with employee status can report their stay to their department and PhD scholarship students can report to phd-scholarship rug.nl. An assessment will be made with regard to possible consequences and implications.
How to cope with the current situation
We are living in a strange time right now and it is not that easy for everyone to be at home under these circumstances. You might find it difficult to be stuck to your home or notice particular thoughts that distract you from your studies. This can make you feel down, very stressed or lonely. We would like to offer you the possibility to contact the GSMS PhD counsellor, Stella Noach, if you would like to talk to someone to share a story, a concern, or simply to break the day. Stella is very experienced in guiding and advising PhD students in many different, also private aspects. You can send her an email at: confidentialadvisor-gsms umcg.nl and she will contact you to make an online appointment.
The PhD psychologist of the University of Groningen also compiled some advice on 'How to stay sane during Corona' for you to download.
GSMS Office
All GSMS staff are working from home as much as possible. You can still contact us by email, we aim to get back to you as soon as possible.
| | |
| --- | --- |
| Last modified: | 05 June 2020 3.58 p.m. |