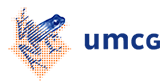 Next generation sequencing (NGS) Data analysis
| | |
| --- | --- |
| Wanneer: | ma 28-09-2015 09:00 - 17:00 |
| Waar: | University Medical Center Groningen |
Medisch Genetisch Centrum zuid-west Nederland special course 9th edition.
Martijn Vermaat, Jeroen Laros, Wilfred van IJcken, Judith Boer, Marianna Bevova, Victor Guryev, Johan den Dunnen.
This course aims at PhD students, postdocs, and senior researchers who are interested in, planning, or already working with next-generation sequencing. We welcome researchers from both the genomics and bioinformatics fields. Currently available technologies as well as hardware and software solutions will be presented and discussed. The focus of the course will be on the data and ways to analyse these.