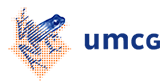 Programme leader Dr K. (Klaske) Wynia on the new model for elderly care in the municipalities of Stadskanaal, Veendam en Pekela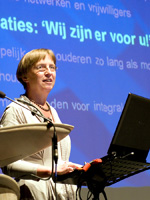 The SamenOud project is an initiative of insurance company Menzis, Zorggroep Meander and the UMCG. The project focuses on the development and implementation of a new model for care for the elderly in the municipalities of Stadskanaal, Veendam and Pekela. It also included a scientific research project, conducted by the project team of programme leader Dr. K. (Klaske) Wynia of the Health Sciences Department.
The team is studying the effects of the new care model on the complexity of care needs, vulnerability, wellbeing and the quality and costs of care. Other regions in the Netherlands have also expressed their interest in this project.
The added value of collaboration in a large-scale project such as SamenOud is that the project had a broad support base right from the start, which will increase the chances of success in the future. In addition, the added value of scientific research as part of the project lies in the opportunities for scientific assessment of the effectiveness of the new care model.
| | |
| --- | --- |
| Last modified: | 24 November 2014 09.55 a.m. |