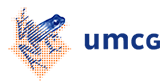 Yang Li, PhD
Assistant professor in systems genetics

Yang Li is an assistant proessor and bioinformatician in Cisca Wijmenga's research group. She is working on the systems genetics of celiac disease, with a focus on the non-coding regions of the genome. The project is funded by an ERC advanced grant to Prof. Wijmenga. She is interested in developing computational and bioinformatic approaches for analysing multidimensional biological and chemical data and her work focuses on ways of integrating diverse data from different molecular levels (e.g. genetic, transcriptomic, metabolic data etc.) for connecting genotypes to phenotypes (e.g. in human disease).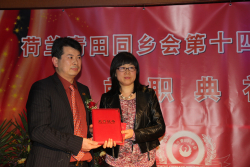 News
2016: Awarded a ZonMw Off-Road grant (

€125k

) for project entitled "

Every cell counts: single cell RNA-sequencing of biopsies to uncover disease and cell-specific expression effects

" more
2014: Top Chinese QingTian award made to Yang Li more
2013: Awarded an NWO VENI grant to perform systems genetics analyses on metabolic fluxes using yeast as a model system.
Selected publications
An integrative genomics approach identifies novel pathways that influence candidaemia susceptibility V Matzaraki et al, PloS one 2017;12:e0180824
The emerging landscape of dynamic DNA methylation in early childhood CJ Xu et al, BMC genomics 2017;18 (1), 25
Disease variants alter transcription factor levels and methylation of their binding sites MJ Bonder et al, Nature genetics 2017;49:131
Identification of context-dependent expression quantitative trait loci in whole blood DV Zhernakova et al, Nature genetics 2017;49:139-145
Li Y*, Oosting M*, Smeekens S*, Jaeger M*... Joosten LAB, Wijmenga C, Kumar V, Netea MG (2016) A Functional Genomics Approach to Understand Variation in Cytokine Production in Humans. Cell 167(4):1099-1110. doi: 10.1016/j.cell.2016.10.017
Aguirre-Gamboa R, Joosten I, Urbano PCM ... Netea M, Wijmenga C, Kumar V, Li Y*, Koenen H.J.P.M.* (2016) Differential Effects of Environmental and Genetic Factors on T and B Cell Immune Traits. Cell Reports. doi: 10.1016/j.celrep.2016.10.053.
Li Y*, Oosting M*, Deelen P, Ricaño-Ponce I, Smeekens S, Jaeger M, Matzaraki V, Swertz MA, Xavier RJ, Franke L, Wijmenga C, Joosten LAB, Kumar V and Netea MG (2016) Inter-individual variability and genetic influences on cytokine responses to bacteria and fungi Nature Medicine 22: 952–960.
Ricaño-Ponce I, Zhernakova DV, Deelen P, Luo O, Li X, Isaacs A, Karjalainen J, Di Tommaso J, Borek ZA, Zorro MM, Gutierrez-Achury J, Uitterlinden AG, Hofman A, van Meurs J; BIOS consortium; Lifelines Cohort Study, Netea MG, Jonkers IH, Withoff S, van Duijn CM, Li Y, Ruan Y, Franke L, Wijmenga C and Kumar V (2016) Refined mapping of autoimmune disease associated genetic variants with gene expression suggests an important role for non-coding RNAs J Autoimmun 68:62-74.

Withoff S, Li Y, Jonkers I and Wijmenga C (2016)

Understanding Celiac Disease by Genomics

Trends Genet

32(5):295-308.

Westra HJ, Arends D, Esko T, Peters MJ, Schurmann C, Schramm K, Kettunen J, Yaghootkar H, Fairfax BP, Andiappan AK, Li Y, ... Wijmenga C, Jansen RC and Franke L (2015)

Cell Specific eQTL Analysis without Sorting Cells

PLoS Genet

11(5):e1005223.

Free PMC Article
Zych K, Li Y, van der Velde JK, Joosen RV, Ligterink W, Jansen RC and Arends D (2015) Pheno2Geno - High-throughput generation of genetic markers and maps from molecular phenotypes for crosses between inbred strains BMC Bioinformatics 16:51. Free PMC Article
Kumar V, Gutierrez-Achury J, Kanduri K, Almeida R, Hrdlickova B, Zhernakova DV, Westra HJ, Karjalainen J, Ricaño-Ponce I, Li Y, Stachurska A, Tigchelaar EF, Abdulahad WH, Lähdesmäki H, Hofker MH, Zhernakova A, Franke L, Lahesmaa R, Wijmenga C and Withoff S (2015) Systematic annotation of celiac disease loci refines pathological pathways and suggests a genetic explanation for increased interferon-gamma levels Hum Mol Genet 24(2):397-409.
Hrdlickova B, Kumar V, Kanduri K, Zhernakova DV, Tripathi S, Karjalainen J, Lund RJ, Li Y, Ullah U, Modderman R, Abdulahad W, Lähdesmäki H, Franke L, Lahesmaa R, Wijmenga C, Withoff S (2014) Expression profiles of long non-coding RNAs located in autoimmune disease-associated regions reveal immune cell-type specificity Genome Med 6(10):88. Free PMC Article
Cheng SC, Quintin J, Cramer RA, Shepardson KM, Saeed S, Kumar V, Giamarellos-Bourboulis EJ, Martens JH, Rao NA, Aghajanirefah A, Manjeri GR, Li Y, Ifrim DC, Arts RJ, van der Veer BM, Deen PM, Logie C, O'Neill LA, Willems P, van de Veerdonk FL, van der Meer JW, Ng A, Joosten LA, Wijmenga C, Stunnenberg HG, Xavier RJ and Netea MG

(2014)

mTOR- and HIF-1

α

-mediated aerobic glycolysis as metabolic basis for trained immunity

Science

345(6204):1250684.

Free PMC Article
van der Velde KJ, de Haan M, Zych K, Arends D, Snoek LB, Kammenga JE, Jansen RC, Swertz MA and Li Y (2014) WormQTLHD--a web database for linking human disease to natural variation data in C. elegans Nucleic Acids Res 42(Database issue):D794-801. Free PMC Article
Snoek LB, van der Velde KJ, Li Y, Jansen RC, Swertz MA and Kammenga JE

(2014)

Worm variation made accessible: Take your shopping cart to store, link, and investigate!

Worm 3(1):e28357. Free PMC Article
Westra HJ, Peters MJ, Esko T, Yaghootkar H, ... Strauch K, Li Y, Jansen RC, Visscher PM, Knight JC, Psaty BM, Ripatti S, Teumer A, Frayling TM, Metspalu A, van Meurs JB and Franke L (2013) Systematic identification of trans eQTLs as putative drivers of known disease associations Nat Genet 45(10):1238-43. Free PMC Article
Joosen RVL*, Arends D*, Li Y*, Willems LAJ, Keurentjes JJB, Ligterink W, Jansen RC and Hilhorst HWM (2013) Identifying genotype-by-environment interactions in the metabolism of germinating Arabidopsis seeds using Generalized Genetical Genomics, Plant Physiology 162:553
Snoek LB*, van der Velde KJ*, Arends D*, Li Y*, Beyer A, Elvin M, Fisher J, Hajnal A, Hengartner MO, Poulin G, Rodriguez M, Schmid T, Schrimpf S, Xue F, Jansen RC, Kammenga JE and Swertz MA (2012) WormQTL – Public archive and analysis web portal for natural variation data in C. elegans, Nucleic Acids Res 41:D738.
* equal contributions
| | |
| --- | --- |
| Last modified: | 13 February 2018 4.23 p.m. |