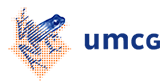 Epigenome Roadmap Journal Club
After the release (in early 2015) of the NIH Epigenome Roadmap papers, which can be found on the Nature website (http://www.nature.com/collections/vbqgtr), we initiated a Journal Club to discuss the major findings, the implications of the Roadmap, and future research directions in the field of epigenetics and genetics. Meeting on Thursdays 12.00-13.00.
The presentations on the eight topic threads discussed by the Epigenome Roadmap Journal Club will be added below:
1. Annotation of the non-coding genome, Sebo Withoff, 23-04-2015, Boeringzaal
2. Relationship between different epigenomic marks: DNA accessibility and methylation, histone marks, and RNA, Marianne Rots et al.
3. Epigenomic changes during differentiation and development, Susanne Kooistra, Postdoc in Dept. of Neuroscience, Medical Physiology Section
4. Networks, motifs and modules, Tristan de Jong, Ruggero Barbieri, Jakub Wudarski 28-05-2015
5. Brain epigenome - Alzheimer's disease, Sjef Copray, Inge Holtman & Aaron Taudt, 04-06-2015
6. Interpreting variation, Arnau Vich Vila, Patrick Deelen, Paranita Ferronika, Dept. of Genetics, 11-06-2015
7. Epigenomic changes in human disease & cancer, Joost Kluiver, 18-06-2015
8. Computational tools and methods, Freerk van Dijk, Niek de Klein, Joeri van der Velde, Pieter Neerincx, GCC, 25-06-2015
For more information about the Journal Club and on how to participate, please contact Iris Jonkers
Locations: Boeringzaal is at FMW 3211.0004, CZ is at FMW 3215.0126
| | |
| --- | --- |
| Last modified: | 01 July 2015 10.34 a.m. |