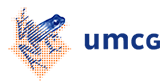 Seminar series
Molecular Medicine seminars
The Departments of Genetics, Stem Cell Biology, Hematology, Pathology, Epidemiology, Medical Biology, and Medical Oncology, together with the Wenckebach Instituut of the UMCG, organize a series of lectures in which topics related to molecular medicine in its broadest sense are addressed.
Prior to each lecture we have scheduled a small workshop in which a selected group of 4 or 5 PhD students/post-docs can discuss their work with the speaker of the day. Active participation in at least 3 workshops will be awarded by the GUIDE PhD Program with 1 accreditation point.
For more information and to register for these workshops please send an email.
For the stats behind differential expression analysis and likelihood ratio testing when using RNA-seq, see this excellent tutorial: http://www.mi.fu-berlin.de/wiki/pub/ABI/GenomicsLecture13Materials/rnaseq2.pdf
UMCG seminars in the Life Sciences
If you want to receive a weekly email alert about the seminars being held in the UMCG, you can send a message with the topic line "subscribe" to seminars med.umcg.nl
Graduate School Seminars
GUIDE, the Graduate School for Drug Exploration, also organises a series of seminars. See their website for more information.
| | |
| --- | --- |
| Laatst gewijzigd: | 21 maart 2019 16:01 |