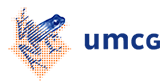 Seminar series
Molecular Medicine seminars in 2018
The Departments of Genetics, Stem Cell Biology, Hematology, Pathology, Epidemiology, Medical Biology, and Medical Oncology, together with the Wenckebach Instituut of the UMCG, organize a series of lectures in which topics related to molecular medicine in its broadest sense are addressed.
See Poster of seminars in Spring 2018 (Jan - July)
Prior to each lecture we have scheduled a small workshop in which a selected group of 4 or 5 PhD students/post-docs can discuss their work with the speaker of the day. Active participation in at least 3 workshops will be awarded by the GUIDE PhD Program with 1 accreditation point.
For more information and to register for these workshops please send an email.
For the stats behind differential expression analysis and likelihood ratio testing when using RNA-seq, see this excellent tutorial: http://www.mi.fu-berlin.de/wiki/pub/ABI/GenomicsLecture13Materials/rnaseq2.pdf
UMCG seminars in the Life Sciences
If you want to receive a weekly email alert about the seminars being held in the UMCG, you can send a message with the topic line "subscribe" to seminars@med.umcg.nl
Graduate School Seminars
GUIDE, the Graduate School for Drug Exploration, also organises a series of seminars. See their website for more information.
| | |
| --- | --- |
| Laatst gewijzigd: | 28 maart 2018 15:52 |