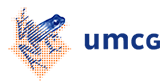 ELSI Research projects
Ongoing research
Potential consequences, societal support for and ethical framework of implementing population-wide (preconception) expanded carrier screening
As part of a consortium together with Amsterdam Genetics/Community Genetics and Maastricht Ethics, we are conducting research on the potential consequences, societal support for and ethical framework of implementing population-wide (preconception) expanded carrier screening. Specifically, we are conducting a focus group study with general practitioners and midwives to explore their attitudes towards the desirability and feasibility of a population-wide offer as they have been suggested as the potential providers if it is implemented. This work will also include literature reviews on potential societal and psychological implications of population-wide (preconception) expanded carrier screening and contributions to the development of scenarios for offering this screening. Subsequently, a stakeholder consultation to explore potential scenarios for the provision of expanded carrier screening will be held.
The results of these studies will be described in an advisory report for the Ministery of Health, Welfare and Sport (VWS). This project will be finished in the summer of 2021.
Link to consortium: https://www.zonmw.nl/nl/actueel/nieuws/detail/item/onderzoek-naar-preconceptionele-dragerschapsscreening-in-nederland-de-gevolgen-het-maatschappelijk/
(1) Preconception screening (PCS)
An important research line of ELSI concerns preconception screening (PCS). A PCS test means it is possible to check if a couple has an increased chance of having children with a serious autosomal recessive disease, before they decide to start a family. The test involves taking blood samples from both parents-to-be to test their DNA. The PCS test developed by the UMCG will detect an increased chance in one out of 150 couples. Currently, in the Netherlands, PCS is only focused on populations, such as in Volendam, which are known to carry a higher risk for one or a few diseases, like cystic fibrosis. In the Netherlands and surrounding countries, no test is offered within the regular healthcare that screens the general population for numerous diseases at once.
With the advent of Next Generation Sequencing (NGS) techniques in genome diagnostics, it is now possible to screen for many genes or diseases simultaneously. As a result, the costs of performing such tests are dropping rapidly. The Department of Genetics, UMCG, has developed a PCS aimed at all couples who want to have children. The DNA test is performed on blood samples and provides information on carriership of 50 very serious, early onset, untreatable diseases. More
PCS pilot study
The UMCG has developed a PCS (or carrier) test for couples in the Netherlands. This test screens for approximately 50 serious diseases. The UMCG is the first hospital in the Netherlands to provide such a test that is able to screen for many diseases at once. PhD student Juliette Schuurmans is conducting an implementation study to examine if this test can be provided by general practitioners, if it is feasible and responsible, and if it satisfies expectations. The study will investigate the participation rate, the practical feasibility and the psychological impact of offering the test. The pilot study started in January 2016 and the first results are expected at the end of the year. Press release
Completed research
Designing information about the UMCG's PCS test
Participating trainees: A. van Wees (Hanzehogeschool, Applied Psychology), F. Aalders (NHL, Text and Communication)
We investigated ways of informing potential consumers (parents-to-be) about the PCS test, determining which information they need to come to a well informed decision and which means of communication they prefer.
A qualitative explorative study among 20 potential consumers on ways of informing them about the PCS test showed that most participants preferred to be informed by their general practitioner, because it is private matter and because they can ask questions right away. An informative newspaper article, a website about the PCS test, and a leaflet were also appreciated. The information on the leaflet must focus on the target audience and the information also needs to be compact and clear.
We designed several draft leaflets based on a literature study and a qualitative focus group (discussion group) study. We examined the best ways of describing the chances of being a carrier of a serious disease, the amount of information which can be given at one time, whether personal stories provoke thinking about the subject, and the type of language that should be used in a leaflet. Several draft information leaflets were discussed by groups of potential consumers. These studies led to the design of the information leaflet and website on carrier screening, see www.dragerschapstest.umcg.nl
How do potential consumers think about being offered a PCS test?
Participating trainees: K. Dijkhoff, (Hanzehogeschool, Applied Psychology), S. Groen, (Hanzehogeschool, Applied Psychology)
We conducted interviews with 500 potential consumers of the PCS test. This study showed that approximately one-third of the potential consumers would take the carrier test if it was offered to them. They also said they would prefer their general practitioner to offer them the test. We further conducted qualitative interviews with 18 medical professionals, who said they felt positive about offering a PCS test to all couples who want to have children. They agreed that we should only screen for very serious, untreatable diseases. The professionals also thought the general practitioner would be the most suitable person to provide the test.
(2) Duty to recontact
DNA diagnostics is developing very rapidly with the new Next-Generation Sequencing (NGS) techniques. This is leading to many new findings and information which cannot currently be interpreted but which may become medically relevant in the future. The Duty-to-recontact research line studies if former patients should be informed about these medically relevant findings. Is there a duty to recontact former patients in the clinical genetics? What ethical, legal and psychosocial (ELSI) aspects are involved? Our study is part of a study at Exeter University (UK). More information
Ongoing research
Development of a recontact-app
PhD student Tanya Halbersma-Konings is doing an experimental quantitative study among approximately 250 former patients on the development of a recontact-app, aiming to recontact people efficiently and responsibly if there is new or revised genetic information on their (possible) condition. There are essential medical-ethical, psychological and medical-legal requirements to take into account, including how ex-patients experience the recontact and which conditions should be incorporated in an e-health programme.
Completed research
Literature study on the duty to recontact
Participating trainee: W. Lamers (Hanzehogeschool, Human Technology)
A systematic literature study was performed on the duty to recontact and its association with ethical, legal and psychosocial (ELSI) issues. The review, published in Genetics in Medicine, showed that recontact is desirable, but there is no legal duty. The practicalities of a recontact policy were seen as the most important barrier to its application.

In another study, we conducted interviews with experts and held group discussions with patients and professionals on the duty to recontact and the practical aspects. This study also revealed that the participants did not think of recontact as a duty, but that it could be desirable. In addition, we formulated a set of requirements that the recontact policy should take into account for a successful implementation.
Is there a duty to recontact in light of new genetic technologies? A systematic review of the literature. Otten, E. et al. Genetics in Medicine (2014) doi: 10.1038/gim.2014.173. Abstract
(3) Patient autonomy & disclosure of uncertain and unexpected genetic results in the context of new genetic technologies
Julia el Mecky
New genetic technologies can generate vast amounts of genetic data and offer exciting possibilities in terms of improving diagnostics. However, this increase in genetic data also means that many unexpected results are discovered, some of which have an uncertain meaning, including variants in the DNA for which it is currently unclear whether they are pathogenic or benign (variants of uncertain significance, VUS), as well as variants that are unrelated to the original reason for testing (incidental or unsolicited findings, IF). For instance, a pathogenic BRCA-1 variant detected in a child being tested with regards to developmental delay.
Julia el Mecky is a medical anthropologist conducting qualitative PhD research into the management issues around VUS and IF. Healthcare professionals experience difficulties in terms of deciding which genetic test results should be disclosed to patients: they do not know what their patients might want to know or not want to know, and they are afraid of causing harm and anxiety. At the same time, patient support organizations are calling for more patient involvement in decisions around the disclosure of genetic data. However, the informed consent procedure prior to testing is not yet broad enough in terms of eliciting individual patient preferences in this context.
During the research project, she will conduct interviews with clinical geneticists, genetic counsellors, lab analysts, social workers, patients, and their family members. In addition, she will attend consultations and doctors' meetings discussing patients, which will provide input for solving key questions, such as Which factors play a role in the decision-making process about which VUS and IF to disclose to patients? To what degree is it beneficial to involve patients in handling their own genetic data? How can the informed consent process be developed? The common thread in all these questions is the theme of patient autonomy and involvement: what are the possibilities and limits of involving patients in dealing with their own genetic data?
(4) Other research projects
Beside our two main research lines, preconception screening and duty to recontact, the ELSI group has several smaller research projects.
Ongoing research
Validation of Genetic Counselling Outcome Scale (GCOS)
Participating trainee: R. Lieben (Hanzehogeschool, Applied Psychology)
Healthcare is now paying more and more attention to measuring patient experiences, for example, as recorded by the Patient Reported Outcome Measures (PROM). Several tools are being developed to measure patient experiences. Currently, there is no suitable Dutch tool to measure the effect of genetic counselling on the patient. In the UK, a similar PROM has already been developed and validated – the Genetic Counselling Outcome Scale (GCOS) – which will yield insights into the experiences of patients having genetic counselling. The Department of Clinical Genetics is now validating a Dutch version of the GCOS. PhD student Jan Voorwinden will incorporate the results from this study into his research on communication in genetic counselling.
Completed research
Innovation in genetic counselling
PhD student Ellen Otten performed research on whether clinical genetics lends itself to new ways of providing healthcare: healthcare via group consultations and web consultations. Patients at the Department of Clinical Genetics were offered the possibility of having online genetic counselling and examinations. The content of a web consultation is the same as one in the outpatient clinic, but has savings on travel time and costs of getting to the UMCG as major advantages. The patients were given their web consultation in their home environment, and it could be done in the evening if desired.
Currently, patients are eligible for a web consultation if they want to have a genetic test for carriership of a disease that occurs in their family, or for a heart disease or hereditary forms of cancer. This research project showed how people viewed these ways of providing healthcare as a positive addition to existing ways of offering genetic counselling.
Autonomy versus expediency in oncological screening programmes
In the Netherlands, people who have a 50% chance of being a carrier of a hereditary predisposition for cancer – but who do not want to have a DNA test (i.e. exercise their right not to know) – have access to the same preventive healthcare checks (monitoring) as people who are confirmed carriers of a genetic mutation. This policy was questioned because it means that half of the people with a 50% chance will not have a genetic mutation and will therefore undergo unnecessary monitoring.
We performed a focus group study among medical professionals and patients on the dilemma between patients' 'right not to know' versus effective and efficient monitoring. The study showed that some professionals have difficulty accessing monitoring for people who have a 50% chance of being a carrier. Patients see the dilemma, but think that people cannot be obliged to take a DNA test if they do not want to. Possibilities to reduce the number of people with a 50% chance of being a carrier being given full monitoring were put forward.
See Maximising the efficiency of clinical sreening programmes: balancing predictive genetic testing with a right not to know. European Journal of Human Genetics (2015) 23,1124–1128; doi:10.1038/ejhg.2014.269; Open access.
| | |
| --- | --- |
| Last modified: | 28 May 2021 1.37 p.m. |