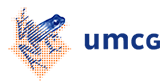 Vacancy 'Scientific programmer'
Organization
The department of Genetics is part of the University Medical Center Groningen (UMCG) and is involved in the research of multiple complex diseases. We have contributed to the identification of genetic variants that cause type 1 diabetes, rheumatoid arthritis, celiac disease, ulcerative colitis and Crohn's disease.
We are currently looking for a scientific programmer in the research group of prof. dr. Lude Franke (www.ludesign.nl/frankelab). This position has become available because the current scientific programmer will continue as a PhD-student. Our group is a young, dynamic and international bio-informatics group of 5 PhD-students and 4 postdocs.
We are currently concentrating on 1) integrating multi-omics datasets to identify likely causal genes for diseases that might be targetable by drugs, 2) helping to develop computational strategies to increase the diagnostic yield in clinical genetics, and 3) contributing to the development of personalized medicine by performing large-scale genome-wide association studies on drug use and by implementing (pharmaco)genetic passports in the general population. We feel passionate about gaining new scientific insight by reinterpreting large datasets. Key themes in our lab are data visualization, statistical modelling, big data and data integration.
If you want to contribute to science and develop tools to improve healthcare as a programmer, this position is the next step in your career.
Job description
As a scientific programmer you will be primarily responsible for making the work of our group publicly available through dedicated websites (e.g. www.genenetwork.nl, www.eqtlgen.org). Furthermore, you will contribute to data-analysis on projects throughout the group. Therefore you will work closely with all members of the team, depending on the needs within the projects. Your work may result in co-authorships on scientific papers for these projects and may potentially provide the basis for obtaining a PhD degree. Occasionally you will collaborate with colleagues from other research groups within the department and the Genomics Coordination Centre (www.rug.nl/research/genetics/genomicscoordinationcentre/).
Responsibilities
Developing and maintaining our groups' publicly available websites
Developing software tools for data-analysis
Automating data-analysis (on our private HPC cluster)
Requirements
BSc/MSc degree in (bio-)informatics or equivalent
Proficiency in Java and R is essential
Experience with front-end web development (HTML, JavaScript) is essential
Experience with React framework, Python, Bash is a plus
Fluent in English
What we offer
We offer a two year temporary contract with a salary based on your experience, with a minimum of €3,020.53 up to a maximum of € 3,969.18 per month, for a fulltime position (36 hours/week). The UMCG also offers an 8% holiday bonus and an 8.3% end-of-year bonus. The employment conditions are in accordance with the CAO Universitair Medische Centra (CAO-UMC).
Contact information
Prof. dr. Lude Franke
Department of Genetics, 5th floor
European Research Institute for the Biology of Ageing (ERIBA)
Antonius Deusinglaan 1
9713 AV Groningen
The Netherlands
lude@ludesign.nl
| | |
| --- | --- |
| Last modified: | 06 March 2019 3.29 p.m. |