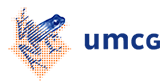 Vacancies
Within the Department of Genetics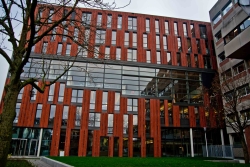 HR Excellence in Research logo
The University of Groningen has selected 21 key principles set out in the ' European Charter for Researchers and The Code of Conduct for the Recruitment of Researchers'. These principles form the basis of the strategy and action plan for researchers, for which the European Commission has awarded the University HR Excellence in Research logo. see more
Research vacancies - General information
The Department of Genetics at the University Medical Center Groningen, the Netherlands, offers an ambitious, dynamic and international environment, with state-of-the-art facilities. There are more than 50 international researchers and PhD students on the staff, representing some 30 nationalities (see map).
The research section is located in the European Research Institute for the Biology of Aging (ERIBA) along with other departments that share an interest in applying systems biology approaches to studying the genetic factors involved in human diseases and aging, in human cells and in model organisms. The Department of Genetics c ollaborates widely with other groups in Groningen, and at a national and international level. Candidates should be fluent in English.
Students seeking places for internships in Genetics should look here.
Salary will depend on your level of education and experience and is based on a full-time working week of 38 hours. The terms of employment are in accordance with the Collective Bargaining Agreement for Dutch University Medical Centres ( CAO UMC ).
How to apply Your application should include: Cover letter, Curriculum Vitae, Contact information of two references, Academic transcripts (for a PhD post).
We require: an MSc degree in biology, medical biology, bioinformatics, or a comparable discipline. Candidates should have some experience in genetics, systems biology and/or bioinformatics and:
Affinity with molecular biology methodologies
Enthusiasm, highly motivated
Excellent communication stills, team player
Excellent computer and software skills
Fluency in English
Please send your application to Prof. Cisca Wijmenga of Complex genetics research group. See also Systems Genetics and the website of the Molgenis team
---
Vacancy 'Scientific programmer'
P

osted 12 December 2018
The research group of prof. dr. Lude Franke (www.ludesign.nl/frankelab) is currently looking for a full-time scientific programmer. For more information see the full job advertistement: https://www.rug.nl/research/genetics/jobvacancies/vacancy_scientific_programmer.
| | |
| --- | --- |
| Laatst gewijzigd: | 30 januari 2020 14:51 |