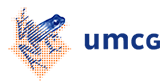 Marike Boezen
Professor of Epidemiology
Marike Boezen is full professor of genetic epidemiology of chronic airway diseases and head of the department of Epidemiology of the University Medical Center Groningen, the Netherlands. She is an expert on development and disease progression of respiratory disease, with an emphasis on genetic susceptibility and gene-environment interactions. Her research is embedded in the Groningen Research Institute for Asthma and COPD (GRIAC) of which she was chair and program leader (2009-2015). She has an internationally established track record in respiratory epidemiology and conduct of large population based cohort studies on respiratory disease.
She obtained MSc degrees in human movement sciences (Groningen) and epidemiology (Amsterdam), and was trained in molecular and genetic epidemiology at the department of molecular genetics of the Channing Lab, Harvard Medical School, USA, where she worked as an associate epidemiologist.
Boezen has collaborations with a number of internationally established scientific groups in Europe and the USA. She is leading the world's largest consortium on genetics of COPD (ICGC; together with M Cho, Channing lab, Harvard, Boston USA; Nature Gen paper 2017).
Boezen's research focus is on the identification of common and rare genetic variants that underlie COPD and their interaction with the environment. She has performed candidate gene studies, genome-wide association studies, genome-wide interaction studies, epigenetic studies (genome-wide methylation), exome sequencing studies and translational research relating genetic variants with human tissue protein expression and inflammatory markers in COPD, linking genetics with functionality. Her recent work focuses on integrating genetic, epigenetic and environmental layers of information underlying (non-smoking related) COPD. She was the first actively promoting the concept of studying genetics in non-smoking related COPD in the general population.
She has successfully supervised 20 PhD students and is currently supervisor of 10 PhD students. She has published over 250 papers in international peer-reviewed journals, with all of her publications regarding her main research focus in the top 5% of the research field (h-index: Web of science=52, Google Scholar=54, Dec 2017).
Marike Boezen initiated and coordinates training in science and epidemiology for medical students, and teaches international postgraduate courses on epidemiology and applied statistics, and genetic epidemiological research and data analysis. Marike Boezen is certified instructor Epidemiology (training level MSc and PhD) on behalf of the Netherlands Epidemiological Society and appointed by SMBWO.
She was President of the Netherlands Epidemiological Society (2006-2008) and board member (1999-2009). She is member of several (inter)national working groups/assemblies on respiratory epidemiology and Officer of the European Respiratory Society (ERS). She was chair of Assembly 6's (Occupation and Epidemiology) working group 6.4 'Genes and environment' of the ERS. She was a member of the Long Range Planning committee of ERS Assembly 6 and a member of the Standing Evaluation Committee of the ERS.
Boezen's membership of a number of Scientific Advisory Boards (ALEC, SCAPIS, LifeLines) indicates the (inter)national appreciation of Boezen as an expert in the field of (genetic) epidemiological research.
In 2011, she won the prestigious ERS COPD Research Award, an Achievement Award of €50,000 to a young researcher who has made an outstanding scientific/research contribution in any sector of COPD.
In 2016 Marike Boezen was elected Fellow of the ERS (FERS), in recognition of excellence in scientific and/or educational contributions to respiratory medicine over many years.
| | |
| --- | --- |
| Last modified: | 20 December 2017 4.26 p.m. |