Lecture on population decline Japan at Studium Generale Leeuwarden
| | |
| --- | --- |
| Wanneer: | wo 14-09-2016 20:00 - 21:30 |
| Waar: | Tresoar, Boterhoek 1, Leeuwarden |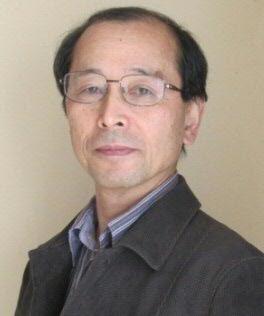 Critical Reexamination of Japan's Policy for Overcoming Population Decline and Vitalization of Local Economy

Speaker: Kenji YAMAMOTO - Faculty of Economics, Kyushu Univ., Fukuoka, Japan

A sensational report appeared at the end of May, 2014, in a Japanese quality magazine, which is influential in formulating political opinion in this country. According to this, Japan's population will decrease from 128 million in 2010 through 97 million in 2050 to 49.6 million in 2100, because the total fertility rate is so low as 1.43 in 2013. This will lead to disappearance of 896 municipalities, ca. 50 % of the total in Japan, in no distant future. Most of them are located in the periphery of Japan.
Therefore, Japanese government under Prime Minister Abe launched the Policy for Overcoming Population Decline and Vitalization of Local Economy in September 2014, and it has implemented various measures since then. The purpose of this lecture is to reexamine the validity of the policy and measures from the viewpoint of social and economic geography. The Japanese government inclines to promoting redistribution of population within Japan. But it is more important for the peripheral regions and localities to realize some innovative activity in an economic sense which can lead to people's pride in and attachment to their hometown. I will introduce such innovative activities in Kyushu, southwestern periphery of Japan.
After Professor Yamamoto's lecture a discussion will follow. Janny de Jong, director of the Center for Japan Studies (University of Groningen), will act as moderator. In her co-lecture, De Jong will draw a comparison between social and economic policy in the Netherlands and Japan. Dr. Marijn Molema, researcher at the Frisian Academy, will be chairing this evening.
Date : Wednesday 14 September 2016
Time: 20:00 – 21:30 hours
Location: Tresoar, Boterhoek 1, Leeuwarden
Language: the lecture will be held in English.
The entrance is free. Please send an email to info@sgleeuwarden.nl to register for this event.