Conference Themes Religious Heritage in a Diverse Europe
[ => CALL FOR PAPERS ]
During the conference, academics and professionals from a variety of fields are brought together. Researchers, educators, curators, artists, representatives of faith and secular organizations: we aim for a plurality of perspectives on each of the following key conference themes: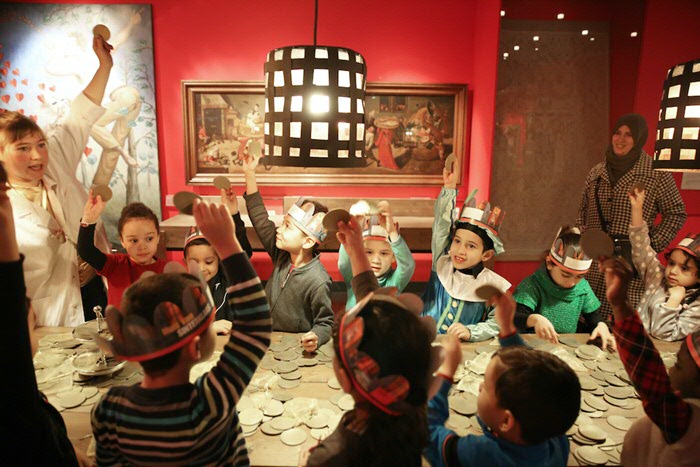 Contested meanings & ownership
What constitutes religious heritage and who owns it? Due to a diversifying and secularizing religious landscape, heritage from religious traditions increasingly ends up in the guardianship of secular foundations and heritage institutions. At the same time, originally owning traditions still aim for a voice in its preservation and use. The dynamics of traditional and new ownership can result both in fruitful collaborations or heated debates, but always imply transformed meanings. This is an ongoing discussion, on which the conference sheds new light by its specific focus on religious heritage.
Interreligious (and secular) dialogue
Religious heritage is embedded in an increasingly diverse social and cultural landscape. Historic churches help create the skylines of most European cities. They represent a religious heritage that can be connected to large groups of people, who see themselves as Christian by belief or background. However, there are many in European cities, for whom this is not true. How do immigrants of other faith backgrounds experience this religious heritage? How should heritage organizations engage religiously diverse audiences? Can young Muslims or Hindus be interested in maintaining Europe's historic synagogues and churches? How do immigrants transport their religious heritage with them? Finally, to what extent do heritage organizations and museums have the potential or obligation to cultivate cultural and religious dialogue?
Religious heritage and the post-secular
The public sphere in Europe is no longer perceived as strictly secular. The acknowledgement of a continued presence of religion in the public domain raises an entirely new set of questions. How do religion and the secular meet, merge, and manifest new forms of cultural and social interaction? Of particular interest to the conference, is the role of religious heritage in these new manifestations. Practices around religious heritage require a continuous engagement with the dynamics of religion and the secular's intertwinement.
Artistic responses to religious heritage
Visual art is a domain through which contemporary society processes the heritage of religious experience and culture. The presence of religious heritage in modern and contemporary art not only results in frequently heated public debates, but also carries the potential for new avenues of institutional religion in the public domain. How do contemporary artistic practices fulfill this dual nature? Do artworks that respond to religious heritage establish connections between faith communities and the broader public? And how does the artistic representation of religious heritage impact the societal position and public debates about religion?

[ => NEWSARTICLE]
| | |
| --- | --- |
| Last modified: | 03 January 2022 10.00 a.m. |