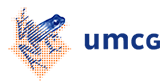 Introduction
The 8th Thesinge biofilm meeting
on biomaterial-associated infections
How to kill a biofilm, ….. and know it's dead?
When ?
Januari 18-19, 2021
Where?
Thesinge, a picturesque rural village,
9 km north of the city of Groningen, The Netherlands
Hosted by the rural village community of Thesinge, the Thesinge biofilm meetings have provided a unique scientific forum for a small, select group of maximally 100 people active in the field, collected for two days "away from it all" to focus formally and informally on infectious biofilms, with emphasis on biofilms on biomaterials implants, medical devices and oral surfaces.
Thesinge biofilm meetings seek to provide open, provocative discourse to stimulate thinking and creative approaches in a friendly, family-style atmosphere. There are no proceedings, only a program book, and active exchange.
WHAT'S IT ABOUT?
Biofilms cause approximately 65% of all human bacterial infections and threaten to become the leading cause of death by the year 2050. Infectious biofilms are especially troublesome when adhered on the surfaces of oral surfaces, biomaterial implants and devices. During the meeting, all aspects of mechanisms of biofilm formation, their prevention and materials aspects will be discussed from a multidisciplinary perspective without any boundaries. The theme this year centers around the question of how to kill bacteria in a biofilm-mode of growth from biofilm-top to bottom in order to prevent infection recurrence. Moreover, the troubling challenge on how best to establish bacterial death will be addressed. Should we make better use of existing antibiotics, or develop more coatings or rely more nanotechnology? Will anything translate clinically? Or must we turn to a more desperate, audacious practices with animal pre-clinical and human clinical studies, avoiding more and more stringent regulations, as did past giants of biomedical engineering, like WJ Kolff pioneering replacement of natural body parts with implanted machines.
Objectives/goals : All participants are asked to contribute intellectual and other creative input to inspiring new information, new ideas, new approaches and new expertise to participants, but to always address the meeting's focus question in their final slide.
Symposium format: Informal single-track sessions with participation limited to 100 people. Emphasis is on exchange and discussion, and the program is set up such that we try to allow as many participants as possible to give a presentation. The floor is open!
KEY NOTE SPEAKERS:
The meeting starts with an introductory presentation on the state of the art concerning new infection-control strategies by Henk J. Busscher (W.J. Kolff Institute, University Medical Center and University of Groningen, Groningen, The Netherlands) and includes keynote presentations by three authoritative scientists in the field:
Michel Koo , University of Pennsylvania, Philadelphia, USA " Novel antimicrobial approaches."
Yuri Diaz-Fernandez , University of Liverpool, Liverpool, Great Britain " Mechanisms of bacterial adhesion and biofilm formation."
Robin Patel , Mayo Clinic, Rochester, Minnesota, USA " Biofilm-associated infections in modern clinical practice."
We distinguish three different types of scheduled presentations and off-the-floor presentations by participants:
Selected lectures:

Participants selected by the organizers invited to give 20-min lectures

Mini lectures:

Participants selected by the organizers invited to give 10-min lectures

Off-the-floor:

Opportunities for 5-min "hot topic" or "point-counterpoint" off-the-floor-addresses at the close of each day under the stimulating leadership of

David Grainger

.
In order to participate, please use the attached application form or download it from: http://www.rug.nl/research/biomaterials/8ththesingebiofilmmeeting/ and email to: thesinge.conferences gmail.com
Applicants are accepted as symposium participants on a "first come, first served" basis.
Please note that the registration fee, including transportation to and from Groningen, coffee breaks, lunch as well as the symposium BBQ, amounts to 350 euro**
Admission will be definitely closed after 100 participants are registered.


Only a limited number of participants from one institution will be allowed.

Meeting sponsors are welcomed with complementary attendee registrations**
Those attending should plan to arrive in Groningen, NL (about 2.5 hour train ride from Amsterdam-Schiphol airport), by Monday morning, August 31, 9.00h at the latest for meeting-arranged transport to Thesinge, outside of the city of Groningen.
The meeting ends Tuesday afternoon, September 1 at 17.15 h with pre-arranged transportation back to Groningen at 17.30 h.
Housing possibilities, registration and on-site schedule details will be provided in future correspondence to attendees.
On behalf of the 8th Thesinge organizing committee and the citizens of Thesinge:
Henny van der Mei
David Grainger
Henk Busscher
| | |
| --- | --- |
| Last modified: | 12 May 2020 3.16 p.m. |