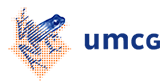 The 8th Thesinge biofilm meeting on biomaterial-associated infections: Canceled!!!
Dear all,
It is with great sadness that we have decided to entirely cancel the VIII Thesinge biofilm conference. After moving the dates from August-September 2020 to January 2021, we are quite pessimistic regarding the course of the Corona crisis during the coming months.
Apart from that, people seem to be reluctant to start traveling again and after a blooming start of the number of registrations, new registrations have not been made since the start of the Corona crisis.
We have considered an on-line version of the Thesinge biofilm conference, but we believe that the opportunities provided for informal discussions in the countryside environment of the little village of Thesinge, makes our conference unique. This cannot be replaced by an on-line meeting.
To all of you, planning to register: come and join us in 2022!
To all of you, who have registered already: we will reimburse the amount in euros that we have received from you. You may receive slightly less than you have transferred to us due to possible fees charged by the banks involved.
To our sponsors: we thank you again for your willingness to sponsor the Thesinge biofilm meeting. We hope for your continued support!
To the people of Thesinge: thank you for your willingness to host us again. We know you miss us as much as we miss you.
STAY HEALTHY! WE WILL BE BACK AND MEET AGAIN
David W. Grainger
Henny C. van der Mei
Henk J. Busscher