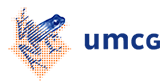 Introduction
The 6th Thesinge biofilm meeting
Biofilms: are you being surfaced?
When? September 12 - 13, 2016

Where? Thesinge, a picturesque rural village,
9 km north of the city of Groningen, The Netherlands
Hosted by the rural village community of Thesinge, the Thesinge biofilm meetings have provided a unique scientific forum for a small, select group of maximally 100 people active in the field, collected for two days "away from it all" to focus formally and informally on biofilms, with emphasis on biofilms in dentistry and on biomaterials implants and medical devices.
Thesinge biofilm meetings seek to provide open, provocative discourse to stimulate thinking and creative approaches in a friendly, family-style atmosphere. There are no proceedings, only an abstract/program book, and active exchange.
What's it about?
Biofilms cause ~65% of all human infections and are especially troublesome when adhered on biomaterial implants and devices, including teeth. Current research focuses on counting numbers of adhering microbes or determining biofilm volumes. Questions about "how do bacteria know they are on a surface", and "how do they regulate their response to different surfaces" have been largely ignored so far, but might provide new clues to developing new preventive measures against biomaterial-associated infections.
Therefore the focus of the 6th Thesinge biofilm meeting will be centred around:
"Microbes:
those deaf, dumb and blind kids sure play a mean pin ball:


They know where they are and what to do!"
Objectives/goals : All participants are asked to contribute intellectual and other creative input to inspiring new information, new ideas, new approaches and new expertise to participants, but to always address the meeting's focus question in their final slide.
Symposium format: Informal single-track sessions with participation limited to 100 people. Emphasis is on exchange and discussion, and the program is set up such that we try to allow as many participants as possible to give a presentation. The floor is open!
The meeting starts with a brief introduction to the importance of bacterial surface-sensing by Henk Busscher (W.J. Kolff Institute, University Medical Center and University of Groningen, Groningen, The Netherlands) and includes key-note presentations by three authoritative scientists in the field:
Dr. Yves Brun, Indiana University, USA, Canada: "Mechanisms of bacterial surface attachment at the single cell level"
Dr. Elaine Allan,University College London, London, UK: Bacterial sensing of their environment"
Dr. Niels Hoiby, Copenhagen, Denmark: "Characteristics of clinical biofilms"
We distinguish three different types of scheduled presentations and off-the-floor presentations by participants:
Selected lectures: Participants selected by the organizers invited to give 20-min lectures
Mini lectures: Participants selected by the organizers invited to give 10-min lectures
Off-the-floor: Opportunities for 5-min "hot topic" or "point-counterpoint" off-the-floor-addresses at the close of each day under the stimulating leadership of David Grainger.
WEB-site will be opened for registration February 2016.
Write down the dates!
| | |
| --- | --- |
| Last modified: | 24 February 2016 12.58 p.m. |