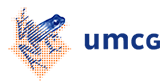 Genetic screening in children with epilepsy
Genetic screening in children with epilepsy Genetic background plays an important role in many children with epilepsy. Many new genes have recently been discovered that are involved in the wide range of phenotypes of which epilepsy is part. These phenotypes are frequently so variable that it is becoming more difficult for clinicians to determine which genes should be analysed on the basis of clinical symptoms. At the same time, an early diagnosis can reassure the family, help in the choice of treatment, clarify the chance of recurrence in sibs and avoid other, frequently invasive, diagnostic procedures.
This study aims to provide early and broad genetic screening for children with epilepsy using targeted next-generation sequencing. This will lead to an enormous improvement in the quality of care. In addition, we hope to answer a number of research questions, including some on genotype-phenotype correlations and cost-benefit analyses.
This research will take place at the UMCG (neurology and genetics departments) and at the Martini Hospital (paediatrics department) in Groningen.
| | |
| --- | --- |
| Last modified: | 02 December 2014 4.53 p.m. |