Publieksacademie lezing 'Herstelrecht of mediation' 15 november 2018
Wanneer:

do

15-11-2018
Waar:

Academiegebouw, Broerstraat 5, Groningen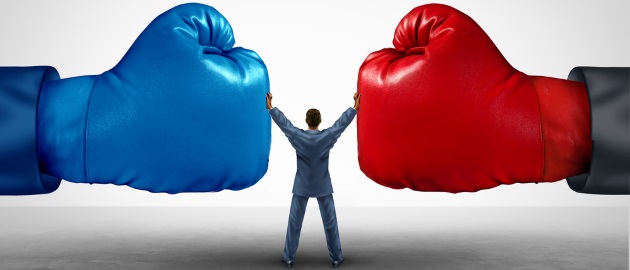 'Herstelrecht of mediation' Goed voor slachtoffer én verdachte?
Straffen of herstellen? Dat is de vraag in veel zaken waarbij verdachte en slachtoffer samen leven, in het zelfde huis of dezelfde straat. Het gaat vaak om een geschil tussen buren, vrienden of familieleden. Is het strafrecht hier de oplossing of wordt hierdoor de situatie alleen maar verergerd?
Theorine Scholte, officier van justitie bij het Openbaar Ministerie Noord-Nederland, vertelt over herstelrecht. Wat houdt herstelrecht in en wie komt daarvoor in aanmerking? Ook gaat zij in op de wederkerigheid van de partijen, de ene keer bent u slachtoffer en de andere keer misschien de verdachte. Aan de hand van praktijkvoorbeelden maakt zij duidelijk hoe herstelrecht werkt.
Los van herstelrecht kan mediation worden ingezet om een conflict op te lossen op voorwaarde dat beide partijen bereid zijn om met elkaar te onderhandelen. Een voordeel van mediation is dat een conflict sneller en goedkoper opgelost kan worden. Per zaak kijkt een rechter of deze zich leent voor mediation, of dat er toch een uitspraak of schikking gedaan moet worden. Erda Koops en Johanna Omta, mediation functionarissen en beide werkzaam bij de Rechtbank Noord-Nederland, vertellen hoe dit proces in zijn werk gaat.
Aanmelden
Wilt u bij deze lezing aanwezig zijn? Meldt u zich dan aan via het aanmeldingsformulier op de website van het Dagblad van het Noorden. De lezing is in eerste plaats toegankelijk voor abonnees van het Dagblad van het Noorden. Bent u geen abonnee? Dan komt u op de wachtlijst en ontvangt u bericht zodra er een plek voor u beschikbaar is.
Meekijken? Dat kan!
De Publieksacademie is door middel van een livestream te volgen. Het programma begint om 19.00 uur en duurt tot ongeveer 21.00 uur.
De Publieksacademie voor de Rechtspraak
Met laagdrempelige lezingen komt de Publieksacademie voor de Rechtspraak tegemoet aan de grote belangstelling voor de rechtspraak. Deskundigen zoals rechters, officieren van justitie en hoogleraren vertellen over thema's in het recht waar veel mensen mee te maken krijgen.
De Publieksacademie voor de Rechtspraak is een samenwerking tussen de Rechtbank Noord-Nederland, de Faculteit Rechtsgeleerdheid van de Rijksuniversiteit Groningen, het Openbaar Ministerie/Arrondissementsparket Noord-Nederland en het Dagblad van het Noorden. De lezingen zijn geschikt voor een breed publiek. Kennis over het recht is niet nodig om te lezingen te kunnen volgen.