Suzan Sierksma-Agteres
Paul among the Ancient Philosophers: Perspectives on Pistis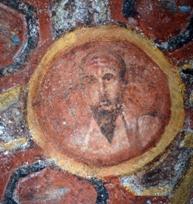 My research project concerns the use and meaning of πίστις (pistis, usually translated as 'faith', 'trust' or 'persuasion') in Paul's letters in light of contemporary philosophical sources.
The dichotomy of faith and reason: a post-enlightenment construct?
In our present culture, believing is often regarded as the opposite of knowing, just as faith is played off against science, by radical believers and disbelievers alike. It is seldom considered, however, if this dichotomy can be traced to the actual origins of Christianity. How rational did these 'believers' consider their new convictions to be? A related question concerns the private or public nature of faith: is the widely held view of faith as a personal commitment congruent with ancient conceptions? Was trust between humans in a society deemed similar to trust in God?
Pistis is a crucial, recurring element in the message of the biblical author Paul. Yet in order to communicate its meaning to his public, Paul had to use and connect to existing semantic notions. The question is whether these included more relational, cognitive or public aspects than the modern concept entails. Therefore my research will be aimed at mapping out ancient conceptualizations of pistis.
An approach from ancient philosophy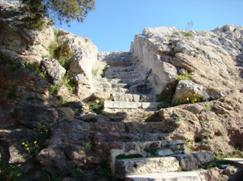 Over the past decade several studies have appeared arguing for a more contextual approach to Paul, considering both the Jewish and the Hellenistic aspects of his world and identity. As regards the Greco-Roman cultural setting, a diverse environment in itself, ancient philosophy is gaining ground as the best comparison for Pauline thinking. The early developments of Christian faith are understood in light of the ancient continuum between Hellenistic philosophical schools and religious traditions. Whereas ancient 'religio' concerned a more ritualistic and traditional public worship, philosophical movements were characterized by ethical deliberations, while still including aspects that would sound religious to modern ears, such as the devotion for a founding figure, the respect for ancient wisdom and the possibility of converting to a particular philosophy.
These findings call for more in-depth research regarding the use of concepts shared by New Testament writers and their contemporary philosophical writers. The reference material available to us from Hellenistic philosophers roughly contemporary to Paul, such as Plutarch and Epictetus, is as yet largely unexplored, but promising. Focussing on the use of pistis and related terms, this project intends to point out that the worlds and thought patterns of early Christianity and ancient philosophy intersected and interacted with each other.
A rise of interest in modern philosophy
Another development that was an incentive for this research project is the recent rise of philosophical interest in Paul and Pauline thinking on faith and reason (e.g. Nietzsche, Heidegger, Agamben, Badiou and Žižek). Together with members of the Philosophy Department of the Radboud University we work on an overarching project to evaluate this modern reception of Paul.
Contact Suzan Sierksma-Agteres
| | |
| --- | --- |
| Last modified: | 25 July 2023 12.09 p.m. |