Caroline Lemmens
Yaḥya and his relation to John the Baptist.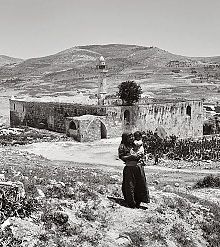 John the Baptist made a deep impression during his life. The four canonical Gospels mention him. Flavius Josephus describes him as a good and influential man, and as a potentially undermining factor in the eyes of the local rulers. John appears in the beginning of the 7th century in the Qur'ān under the name Yahya . How did the Qur'ān come to know John the Baptist? In all its seeming simplicity this is the research question of this project.
This study intends to analyze the existing Late Antique material on John the Baptist in order to determine which sources informed the Qur'ān about the figure Yahya . This effort will help to assess the milieu in which the pericopes about Yahya originated and who were among the audience that the Qur'ān was relating to. In order to gain insight into the aspects of the figure John/Yahya that the Qur'ān expected its auditors to be familiar with, this research will build upon the existing studies on John in his Judean milieu that analyze his role in the early Christian tradition, followed by an overview of the sources from the first century to the beginning of the seventh century for traces of John the Baptist in the geographic regions with connections to the Arabian Peninsula in Late Antiquity.
| | |
| --- | --- |
| Laatst gewijzigd: | 25 juli 2023 12:08 |