Rebecca L. Anne-Davis
Mediated girlhoods in an age of religious pluralism: A blended ethnography among teen girls in Germany and the Netherlands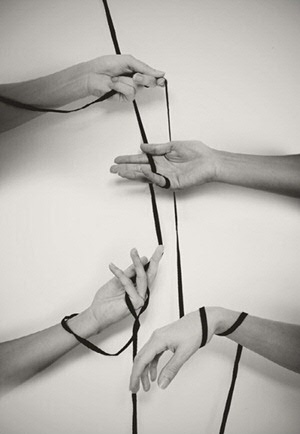 This project is done in cooperation with the graduate school, "Regional Regulation of Religious Plurality in Comparison" (Regionale Regulierung religiöser Pluralität im Vergleich, RePliV), the Center for Religion and Modernity (CRM) at the University of Münster, and the Center for Religious Studies (CERES) at the Ruhr University Bochum.
This project explores how religious pluralism is lived as a teen girl in a Western European context while taking into consideration the elevated role of social media within adolescents' daily lives. I delve into how female identifying students from international high schools in Germany and the Netherlands navigate and self-regulate concepts of religious pluralism and secularism in their online and offline lives. Rather than immediately focusing on one specific faith background, this project is constructed in such a way that allows for occurring faith practices among the girls to take precedence. This project focuses on teen girls' encounters with other religious and moral worldviews as held within the secular containers of an international high school and social media platforms. It also investigates themes of internationalization in regard to religious pluralism and secularization theories.
The following research questions will be explored through ethnographic fieldwork and participant observation: How do these female youth go about their religious upbringing and how do they position themselves under the following conditions: family background, religious involvement, social media participation, and integration in a 'secular' container of an international high school with relatively high religious diversity? How do relationships and interactions both online and offline in their respective spiritual environment on the one hand, and with peers with different spiritual proclivities on the other hand, influence the processes of their moral and spiritual development? In what ways are they self-regulating their faith experiences as well as interactions with people of various faith backgrounds? In what ways do they experience regulation and mediation of their own faith experience within a 'secular' society?
This study finds itself at the intersection of sociology and anthropology of religion and girlhood studies. This project places emphasis on inter- and trans-disciplinary dialogue around religious youth, religious pluralism, secularism, self-regulation, religious morality, digital religious practices, internationalization of religion, and how gender touches all of these concepts. It pulls from theories of religious pluralism, secularization, internationalization, religious authority, morality, agency, self-surveillance and regulation, as well as gender identity. This project is based upon feminist and ethnographic research methodologies which highlight the importance of reflexivity and recognizes that there is no such thing as pure objectivity within design or analysis. Understanding this, I work with awareness for my own influence, privilege, and authority in order to immerse myself in the world of the participants in order to construct a storied reality.
| | |
| --- | --- |
| Last modified: | 25 July 2023 12.06 p.m. |