Klaran Visscher
Jozef Rulof and the revelations of the "Age of Christ". New religiosity in the Netherlands and the crisis of modernity in the twentieth century.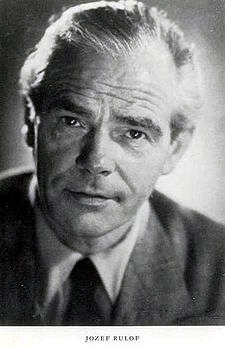 This project focuses on Jozef Rulof (1898-1952), self-proclaimed prophet of the "Age of Christ" and medium in the service of the so-called 'cosmic Masters from the Other Side'. Living in the Netherlands Jozef Rulof operated in an industrious way, as a ´cosmic painter´, trance lecturer and writer of many books which were said to be dictated by the Masters. His aim was to deliver the final and convincing proof of the continuity of human life and development, biological as well as spiritual, after death. In an ongoing process, both on a collective and an individual scale, humanity is believed to move forward – meanwhile migrating from planet to planet, from one spiritual sphere to another – in order to reach its ultimate destiny: to be close to God.In 'Rulofism' this evolutionary process is said to be ruled by a complex system of cosmic laws that are based on the principles of reincarnation on the one hand and on cause and effect on the other. Jozef Rulof claimed to be the chosen one who would explain these cosmic laws to humanity and to urge his contemporaries to welcome a new cosmic age, starting around 1945: the "Age of Christ".It can be said that his following has been rather marginal but steady, from his own days up till now.
In an earlier study I engaged the reception and distribution of Rulofism in the Netherlands until about 2008, as well as Jozef Rulof´s 'cosmic painting' (research master Religious Studies,University of Amsterdam, 2009). In my PhD-project I will present an analysis and interpretation of Jozef Rulof´s work in the context of its time and place; therefore, the study also addresses a chapter of the Dutch religious history of the (early) 20th century. I am particularly interested in the connection that might be found with the complexity of 'the project of modernity' in Western European societies, which often led tocultural criticism articulated by – amongst others – prophets and artists; both labels may be applicable to Jozef Rulof. Another aspect that I will attend to is the assumption that Rulofism might be seen, at least partially, as a response to the threat of war and subsequently the hardship of daily life in a bombed and occupied Dutch city, offering a sense of meaning or religious coping strategy to people who look upon themselves as powerlessand being victimized.
Contact Klaran Visscher
| | |
| --- | --- |
| Last modified: | 25 July 2023 12.04 p.m. |