Borja Martin-Andino Martin
Illness, health and care in contemporary Spanish Christianity: a multiple case study
Illness and its suffering are phenomena inherent to the human condition that, over time and space, receive different forms of being conceptualized and lived. Different forms of social response are organized around them, key to the reproduction of any society. Health and illness are involved in social, political and economic processes in which people's experience depend on structural differences.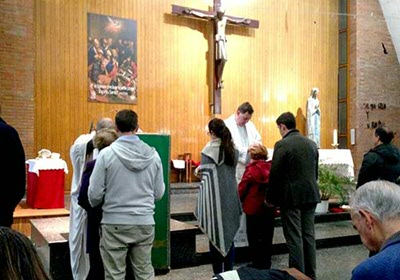 In Weberian secularization theory, modernity in the West is linked to the separation of religion from «value spheres», such as the State, economy and science. However, in the post-secular religious field, as far as illness and health are concerned, it seems that such separation is not absolute. Despite the Western hegemony of the biomedical model in health care, other logics about the body, illness, health and care are present in the contemporary religious and spiritual realm.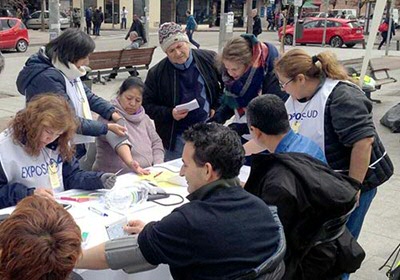 In order to explore these social and cultural features within Christianity in contemporary Spain, my research takes three case studies. The selection balances differentiated positions with respect to dominant religious and medical models. Catholic Charismatic Renewal is a minority movement in the Spanish Catholic Church, the majority confession in the State, hegemonic in cultural matters. Charismatic Renewal offers «inner healing», in fact complementary to secular psychotherapies, but with a spiritual basis. Christian Science is a religion with a reduced population today that emphasizes the healing of the individual through spiritual awareness, achieved through the «study» of confessional literature. Seventh-day Adventist Church is well known for its promotion of biomedicine and prevention in health, based on the so-called «eight natural remedies» among its congregations and the public sphere.
Using the ethnographic method and its main techniques, participant observation and semi-directed interviews, I work in my research with people in these religious confessions to discover conceptions, representations and practices about health and illness, paying attention to structural varieties, with the intention of recognizing their needs of affliction not only in a biological sense, but primarily in its cultural and social sense.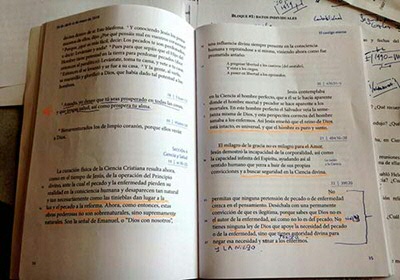 The main focus is the exploration of what could be called an «orientation to well-being» in contemporary Spanish Christianity, that is, a final ideal of subjectivity characterized by the wholeness of the individual in its various constituent dimensions (physical, mental, spiritual) that depends, for its definition, on its opposition to the spiritual, mental and physical state of ailment, overcome or avoided. This ideal of subjective transformation is achieved through institutionalized attitudes and ritual practices (both individual and collective, and both private and public) in which the relationship with a power of supernatural order is implicit. From this perspective, the orientation to well-being in Christianity is a symbolic complex insofar as it is built on particular meanings, normative because it is established on the basis of systems of sanction and validation, and political because it contributes to regulate the living of the people, as well as the relations with other external identities.
| | |
| --- | --- |
| Last modified: | 25 July 2023 12.06 p.m. |