Voor kinderen: Shampoo maken in ons lab
Wanneer:

zo

31-12-2023
Waar:

Universiteitsmuseum Groningen, Oude Kijk in 't Jatstraat 7a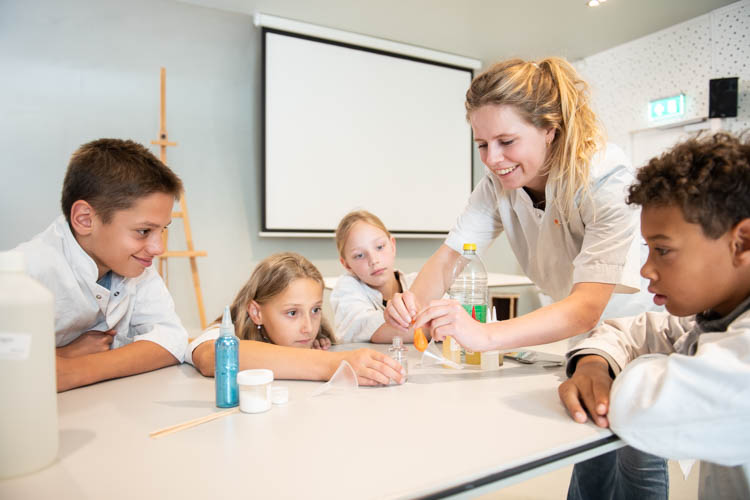 Op de universiteit doen wetenschappers onderzoek. Dat gebeurt soms in een lab. En jij hebt de kans om dat nu ook te ervaren! Met een labjas aan ga je leren hoe je shampoo moet maken. De shampoo heeft natuurlijk een fijne geur die je zelf kunt kiezen. Na afloop krijg je deze mee naar huis, zodat jij je haren kunt wassen met deze heerlijke shampoo. Zien wij je in ons lab?
Na afloop van het shampoo maken, of van tevoren, kun je nog een speurtocht doen bij onze Masterminds-tentoonstelling. In deze tentoonstelling hebben we ook allemaal leuke opstellingen voor kinderen. Denk aan een zenuwspiraal of vergrootglazen om objecten te bekijken. Veel plezier!
Wanneer: zondag 31 december

Hoe laat: 13:00-14:00 en 15:00-16:00

Voor wie: Leeftijd: 6 t/m 11 jaar

Kosten

: Deelname aan de activiteit is alleen mogelijk bij aankoop van een speciaal "

volwassenenticket + workshopdeelname

" (7.50 euro). Per ticket kunnen er maximaal 2 kinderen meedoen. Dit ticket is ook geldig voor het museumbezoek.
Per workshop kunnen maximaal 15 kinderen meedoen. Wees er dus snel bij!