Partners
The Language Centre is a partner of various institutes and organisations in order to optimally provide for all our target groups.
---

Institut français NL
The Language Centre is a partner of the Institut français NL. The Institut français was established in 1965 in Groningen. It is an institution which is directly linked to the French Embassy and its goal is to promote the French language and culture. The Institute organizes many French courses in addition to cultural activities.
---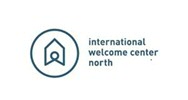 International Welcome Center North (IWCN)
The Language Centre is a partner of the International Welcome Center North (IWCN), an organization for expats living in the provinces of Groningen, Friesland and Drenthe. The IWCN helps them with government formalities, provides general information and tips and organizes social activities. The Language Centre supports and promotes these initiatives and offers its services to international people.
---
Café de las Lenguas
Café de las Lenguas was founded on the initiative of the Language Centre in 2011, and has grown into a successful languages café attracting no fewer than 40-50 participants every week. The language café helps you to keep your languages up-to-date in an informal setting. For example Spanish, French, German, English, Italian, Arabic and Chinese are spoken here every week.
---

DUO & UAF | Civic integration courses
The increasing intake of refugees and refugee students has resulted in more and more people finding their way to the Language Centre for Dutch lessons as part of their civic integration process. The Language Centre has joined forces with the education Executive Agency (DUO: Dienst Uitvoering Onderwijs) and the Foundation for Refugee Students UAF to expand the range of language courses and match them to the specific requirements of this group.

In order to help refugees who cannot take courses with us in person, we have drawn the successful Introduction to Dutch MOOC to the attention of asylum seekers' centres. We have also sought contact with Vluchtelingenwerk and the Central Agency for the Reception of Asylum Seekers (COA) through various channels.
---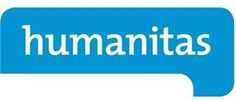 Humanitas | Refugees
In addition to teaching, the Language Centre also participates in various other activities for refugees. Dutch teacher Birgit Lijmbach gives workshops for language volunteers at the charity Humanitas who support refugees in the language-learning process. Birgit gives the volunteers tips for coaching language learners. The Language Centre now provides this support to Humanitas language volunteers on an annual basis.
---

Osaka University
Language Centre English teachers teach courses in English presentation and writing skills to students of the University of Osaka in Japan. In the summer we offer an English Appetizer Course to Japanese students who visit Groningen as part of a study exchange programme
---
| | |
| --- | --- |
| Last modified: | 04 July 2022 11.12 a.m. |